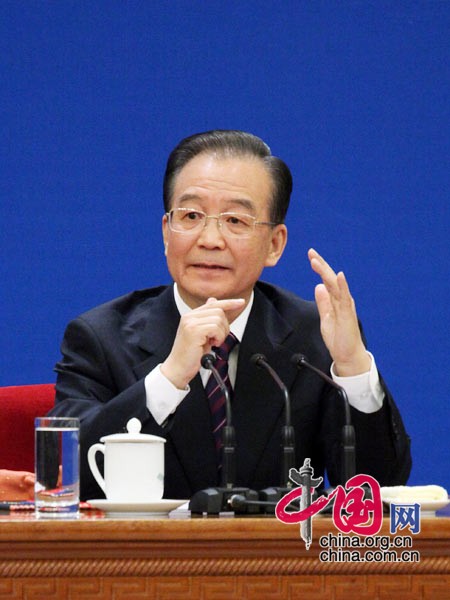 Chinese Premier Wen Jiabao met the press
Chinese Premier Wen Jiabao on Monday pledged to hold local governments strictly accountable for reining in runaway housing prices.
"It is of uttermost importance to ensure the implementation of policies aimed at curbing housing prices," Wen told a press conference after the conclusion of the annual session of the National People's Congress (NPC), China's top legislature. [More about Premier Wen's press conference]
The central government will enhance inspections on the local governments' efforts in curbing housing prices. A strict accountability mechanism will be implemented, he said.
He called for the local governments to fulfill their responsibilities of regulating the real estate market. "First of all, the local governments should announce their targets in lowering the housing prices and publicize related policies."
The central government will closely follow the development of the country's real estate market to make more effective policies, he added.