Ten kids in Guangzhou, southern Guangdong Province learned how to make moon cakes, on Tuesday afternoon, Guangzhou Daily Reports.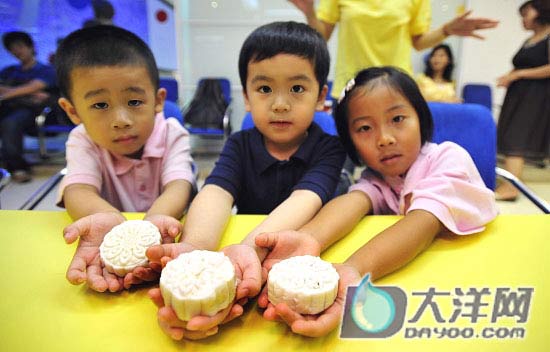 Kids display self-make moon cakes in Guangzhou on Tuesday, September 9, 2008. [Photo: dayoo.com]
There are four main steps to making a moon cake: making the filling, kneading the dough, stuffing the dough, and baking the cake.
The kids were divided into four teams to make the moon cakes. Parents eagerly bought up the cakes as soon as they were ready.
Moon cake is a traditional food for Mid-Autumn Festival, which falls on September 14 this year.