A prototype moon rover at a lab in Shanghai.
Shanghai has developed a lunar rover that it hopes to be chosen for China's first moon landing in 2013, the city government announced yesterday.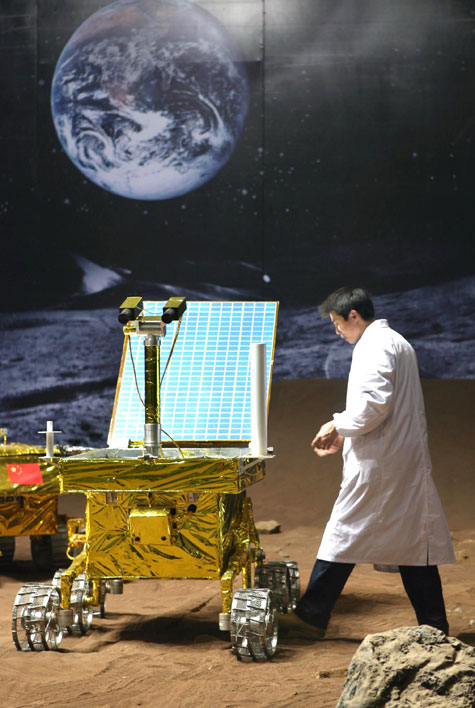 The Shanghai Science and Technology Commission said the key technology of the rover has passed a technical appraisal by the government. The technology mainly covers the rover's maneuverability and detection sensors.
The rover, which hasn't been given an official name by the central government, has been developed by the Shanghai Academy of Spaceflight Technology over the past three years. Its cost is not known.
According to official statistics of its prototype, the rover can travel at an average speed of 100 meters per hour, is 1.5 meters high and weighs 200 kilograms.
It looks similar to America's "Spirit," which landed on Mars. The local rover is designed to take three-dimensional images, transmit real-time motion pictures and dig and analyze soil samples.
Researchers said the rover can climb slopes, and its sensors can help it avoid bumping into obstacles.
(Shanghai Daily April 24, 2008)