The present COVID-19 epidemic has become a truly global concern after the World Health Organization designated it as a pandemic. It means that coordinated global response is needed to tackle it.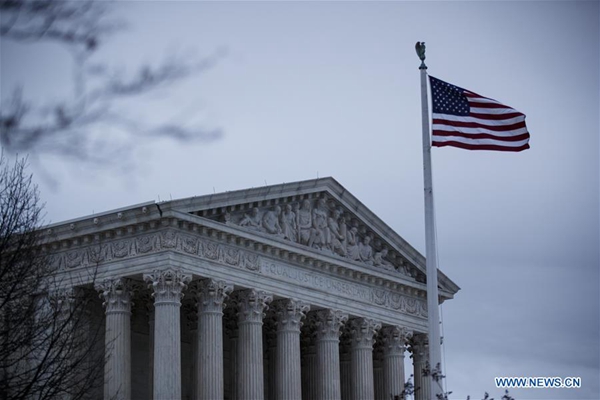 Yet a top American official continues to spin tales rather than taking responsibility to contain the outbreak by adopting a focused and holistic approach.
U.S. National Security Adviser Robert O'Brien, during an address at the Heritage Foundation on Wednesday, accused China of "covering up" the initial outbreak thus delaying a global response by two months.
It is not helpful to find a scapegoat at this moment, as it will not mitigate the growing outbreak in the U.S.
O'Brien said that health official from the World Health Organization could have been on the ground sooner if China had shared information. In reality, China worked swiftly to share relevant information in a transparent manner with the world, including the WHO, earning international respect.
A WHO report released on February 28 praised China in unequivocal terms, saying: "China's bold approach to contain the rapid spread of this new respiratory pathogen has changed the course of a rapidly escalating and deadly epidemic."
The U.S. faces a challenge as more than 1,600 infected cases had been reported, with at least 41 deaths as of March 13, and Anthony Fauci, head of the National Institute of Allergy and Infectious Disease, has warned "it's going to get worse."
Frankly, it is pointless to point the finger at others. Natural calamities and viral infections can originate anywhere at any time and spread like a wildfire. What matters is how well we launch a response.
Here we see the gigantic efforts undertaken by China to combat the disease. It has put in place the necessary measures to treat infected people and prevent the virus from spreading further.
Another important lesson from Chinese response is that, instead of showing xenophobia, China willingly accommodated foreigners, including thousands of students from other countries, offering them proper care and thus mitigating the threat of quick spread of the disease.
We live in an integrated global village and hardly anything is truly foreign any more. And to call COVID-19 pandemic as "foreign virus" is totally unjustified, and laying the blame on the doors of Europe for spreading the virus to the U.S. is saying too much without enough proof.
It is time for a global response and not to show divisions. Reproaching others will take the fight against the virus nowhere. To the contrary, by sharing data, good practices and results of medical research, we can beat this invisible enemy.
Sajjad Malik is a columnist with China.org.cn. For more information please visit:
http://www.china.org.cn/opinion/SajjadMalik.htm
Opinion articles reflect the views of their authors, not necessarily those of China.org.cn.
If you would like to contribute, please contact us at opinion@china.org.cn.