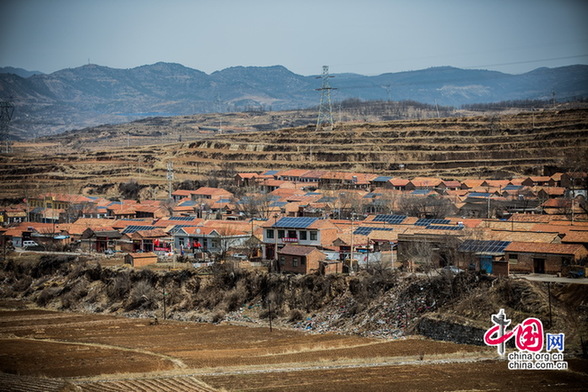 "To build a well-off society in an all-round way is a solemn promise to our people. The government must make poverty alleviation the top priority, to ensure that all poor people live in a well-off society and enjoy essential social services by 2020."
– President Xi Jinping
On May 26, 2017, the Chinese government launched the Global Poverty Reduction Online Knowledge Sharing Database at the 2017 China Poverty Reduction International Forum in Beijing. Chinese leaders' strong commitment to eliminating hunger and illiteracy, has certainly helped China's economic and social advancement and deserves much praise.
The newly-formed database is an enlarged part of the Global Poverty Reduction & Inclusive Growth Portal launched jointly by the China Internet Information Center and the International Poverty Reduction Center in May last year.
As China continues to take a more active role in poverty alleviation on the global stage, it is an ideal position to be a close partner with other developing countries and share the lessons it has learned from its own poverty reduction experience.
Undoubtedly, China's experience in reducing poverty can offer useful lessons to other developing countries.
There are still more than 700 million people living in poverty in the world today, a curse for developing and underdeveloped countries. Developing nations such as India and underdeveloped African nations face acute poverty. It's true that despite vast physical and cultural resources, Indian masses, both in rural and urban areas, have been reeling under poverty and unemployment for centuries.
The World Bank has revised its international poverty line norm from $1.25 to $1.90 a day. According to this norm, India has the highest number of people living below poverty line – 30 percent of the population.
Thousands of families in India cannot find enough to feed themselves and, in a moment of complete dejection, they commit suicide, often collectively. A total of 48 percent of Indians don't even have access to toilets. Around 65 percent of rural households have no sanitation facility, while the corresponding figure for urban areas is 11 percent. A third of the population in India does not have any electricity connection.
Rural poverty is further compounded by India's enormous health burden; India accounts for more than one quarter of the world's TB cases and deaths. In India, most villages don't possess even a small hospital. Unfortunately, in India's noisy political democracy, politicians are not too interested in intervening.
On the other hand, it is well known that China has recorded tremendous achievements in poverty alleviation. Thanks to thirty-eight years of reform, opening-up and socialist modernization first promoted by Deng Xiaoping, China has lifted over 700 million people out of poverty, accounting for more than 70 percent of the global reduction in poverty and significantly made life better for its 1.3 billion-plus people. This is an unparalleled achievement and truly inspiring.
According to the 13th Five-Year Plan (2016-2020), China, under the leadership of President Xi Jinping, is aiming to eliminate poverty by 2020. A total of 55.64 million Chinese rural residents were lifted out of poverty from 2013 to 2016, and at least another 10 million will shake off poverty by the end of this year, meaning the number of rural Chinese lifted out of poverty in five years will exceed 65 million – roughly the population of a major European country such as Britain, France or Italy.
China's approach to development over the last 40 years has built up the world's second largest economy tipped to overtake the U.S. within the next decade. India's GDP per capita fell behind China around 1990; the latter's economy now is more than five times larger on a per capita basis – $8,260 to $1,718.
China has come up with many innovative and effective practices in targeted poverty alleviation. In the course of realizing the "Two Centenary Goals" and the Chinese Dream of revitalizing the nation, it has focused on safeguarding and improving people's well-being, advancing all social programs, and protecting people's rights to equal participation and development.
President Xi Jinping said at the annual session of the National People's Congress in Beijing on March 8, 2017, "It is the Party's solemn pledge to help all impoverished rural population out of poverty under the current standard and delist all poor counties by 2020."
The United Nations Development Program (UNDP) calculates that China has contributed 76 percent of all global poverty reduction to date. With a truly remarkable track record, China is undoubtedly a world-leader in poverty reduction and improving health outcomes and there is a lot the rest of the world can learn from its experience, including India.
Rabi Sankar Bosu, Secretary of New Horizon Radio Listeners' Club, West Bengal, India
Opinion articles reflect the views of their authors only, not necessarily those of China.org.cn.