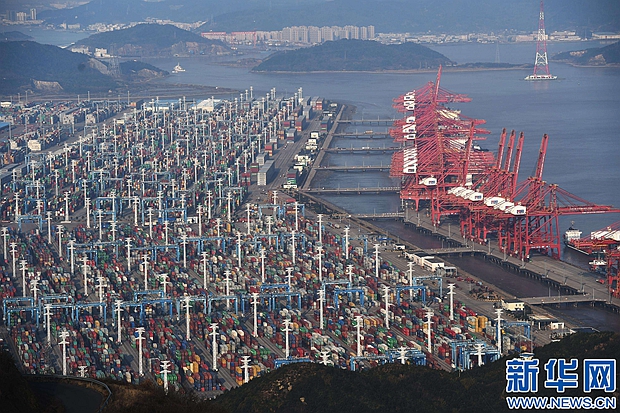 Though many in the international community remain wary of the project, China's Belt and Road Initiative presents the world with an opportunity to overcome the obstacles of the 21st century. [Xinhua]
China's Belt and Road Initiative (BRI) is not only helping advance development within the country's borders, but also affects the fates of more than 4.4 billion people living in all the nations involved in the massive project.

The initiative, which China promotes as offering inclusiveness, mutual cooperation, openness and "win-win" results, has attracted the attention of the international community. With cries of protectionism and anti-globalization by some, China's BRI has given modern "Chinese characteristics" to the ancient Silk Road, along with a new connectivity between common people in different continents.
The BRI was launched in 2013 with five focuses: policy communication, infrastructure development, unimpeded trade, monetary circulation and cultural exchange. Since then, it has ushered in the next phase of globalization for this century.
BRI member countries have received more $50 billion in Chinese investment, changing the economic outlook in many regions. It has aided in the creation of 2 million jobs with 56 new economic trade zones in 20 countries and the exchange of the latest technology.
The initiative has also generated $1.1 billion in tax revenues in member countries, which has pushed up their reserves.
China's development project is advertised with the image of its member countries joining hands and stepping together toward prosperity, but it has aroused concerns for some around the world.
As parties to the initiative begin to feel the effects of their involvement, many Western outlets are calling the venture a "one-man show," "China's solo policy" and the "China threat."
But the BRI, based on meaningful consultation with partner countries, is not intended to pose such a threat.
The initiative is indeed giving a more active role to China in international affairs as it makes joint efforts with its allies to meet challenges throughout the process of economic development.
But the present moment calls for such substantial initiatives of cooperation to solve these global dilemmas.
Muhammad Zamir Assadi is a journalist based in Pakistan. He writes opinions on different national and international issues including foreign relations, conflict zones and war on terror.
Opinion articles reflect the views of their authors, not necessarily those of China.org.cn.