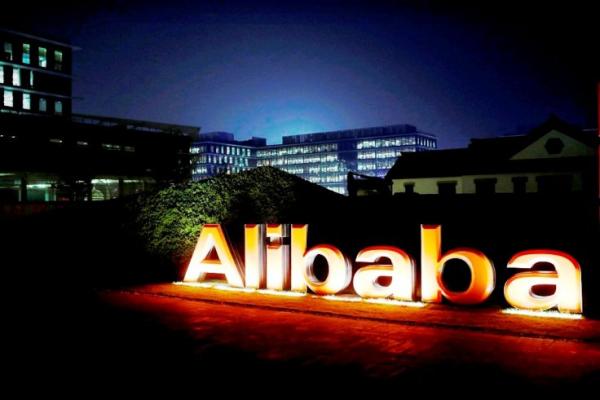 Alibaba [File photo]
In raising the bar for others in terms of economic management, financial discipline and technological innovation, China is gradually assuming the role of leadership in high-quality development taking commerce and industry to the next level.
Visionary leadership and rigorous effort are the main catalysts transforming China from a cheap and low-cost manufacturing market to an advanced economy.
Anchoring the world economy is a national resolve that has been truly reinforced by the thoughts of President Xi Jinping on socialist economy with Chinese characteristics in a new era. Recent events, including the 19th CPC National Congress setting the tone for ultimate development to 2025, and the recently concluded Central Economic Work Conference (CEWC), that critically reviewed yearly development performance and charted out the plan for 2018, put the maximum focus on scientific and technical endeavors.
In order to emerge as global leader, China has stepped up efforts to enhance the domestic content of world-class materials. Many years back, foreign content in the local market was quite high, but now is much lower. Through a strenuous struggle, the share of Chinese homemade products in the high-quality sector is about to reach at 40 percent and is targeted to reach 70 percent in future.
Materializing Xi Jinping's thoughts, a number of innovation centers are producing high-end equipment. Given the innovation-driving scenario, many smart manufacturing pilot cities, like Ningbo in China's coastal Zhejiang Province, use smart tools with cloud computing to meet international levels.
These innovation centers, planned to grow to more than 40 over the next seven years, reveal a future agenda of outperforming in high-tech technology, smart manufacturing and advanced new materials. China already has internationally-known Alibaba and Xiaomi as pragmatic examples for other firms to seek inspiration and progress on modern lines.
Determination to rise up as world leader on smart technology is so embedded that research and development spending is set to reach 1.26 percent of GDP soon.
In collaboration with National Development and Reform Commission (NDRC) and Ministry of Science & Technology (MOST), with in-depth contribution from other ministries, the target for Strategic Emerging Industries (SEI), now 8 percent, is planned to reach15 percent in 2020.
Meanwhile, the central government has been boosting financial assistance up to US$1.5 billion for those economic projects directly or indirectly linked with manufacturing innovation, including the Internet of Things, smart appliances and high-end consumer electronics.
Says Wu Hequan, academician of Chinese Academy of Engineering: "The financial funding is an indication of how China is working on economic restructuring and upgrading."
A collective study session of the CPC Central Committee's Political Bureau emphasized the need of fostering national big data strategy, revamping digital infrastructure improving integration and sharing of digital resources, and protecting data security.
Most of recent accomplishments in high-tech development provide encouragement that what is being dreamed of is never far from reality. Invalidating the predictions of doomsayers, China has made best strides, making the world sit up and take notice.
On scientific development, China surprised many when it rolled out its second aircraft carrier. Launching a complete China-made carrier for the first time, China showed it has reached a stage f no longer needing foreign input.
In aviation, a milestone has been achieved with the C919 twin-engine jetliner. China's first X-ray astronomical satellite, "Huiyan," made headlines when it was launched last June. This has helped China to keep pace with advanced countries in X-ray astrophysics and space science.
In the era of the bullet train, China has made breakthroughs by running trains between Beijing and Shanghai at an average speed of 330 kph, with its own technological craftsmanship. China has also mastered combustible ice mining technology by introducing Blue Whale 1, the ultra-deep-water semisubmersible drilling rig in the South China Sea.
According to the economic vision designed for 2025, high-tech development is part and parcel of economic management. It stresses quality over quantity, along with green development, cultivating human talent and optimizing innovation-driven manufacturing.
Experts believe that if China upgrades its industry, making it more internationally-competitive and integrated, it may reign supreme in the global production chain.
They underscore the need of implementing plans including new advanced information technology, automated machine tools & robotics, aerospace and aeronautical equipment, maritime equipment and high-tech shipping, modern rail transport equipment, new-energy vehicles and equipment, power equipment, agricultural equipment, new materials, biopharma and advanced medical products.
The writer is a senior journalist writing about the economy, diplomacy, international relations, governance and environment. He is a fellow of International Center for Journalist (ICFJ) and is aChina-friendly Netizen 2017. He may be reached at yaseerkhan@hotmail.com or @yasirkhann.
Opinion articles reflect the views of their authors, not necessarily those of China.org.cn.