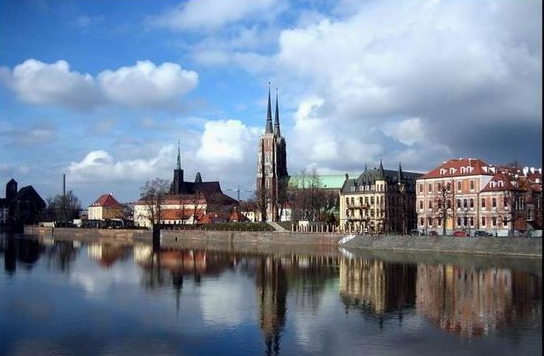 Poland [File photo]
The European Union started a second front against Poland in the current ongoing battle for the direction of Europe's soul, while Brexit negotiations are going on and Spain faces a secessionist Catalonia.
Poland, which was the first country to have defeated a pro-EU government in 2015, voted in hardline conservatives opposed to mass migration and interference from Brussels. Poland has also been raising questions over what it calls European interference in its sovereignty, especially related to border issues.
The final straw was when Poland started to debate a bill to replace half of its judiciary. The EU said this was, in effect, an interference in the judicial independence of Poland, and put at risk the country's core democratic values.
Poland countered by saying the EU had no right to interfere in Poland's internal affairs and its right to choose its own judiciary. This led Brussels to start the process of Article 7, the nuclear option that strips a member of its voting rights within the bloc.
This, for lack of word is unprecedented. Regardless of what one might think of EU, it is certainly acting imperial. The idea of being able to dictate border policies and demographics and laws by unelected members is essentially imperial in nature.
One can also understand Poland's skepticism, given that Poland was subjugated to foreign nations from 1939 to 1989 (first Germany and then the Soviet Union), and is naturally skeptical of other power centers deciding on Polish laws.
British Prime Minister Theresa May, on a visit to Poland, meanwhile, signed a security deal and stated that the Polish constitution was Polish matter and no one had any right to interfere in Polish internal matters. She also stated that Polish-British relations were an important aspect post-Brexit, and that nine hundred thousand Poles now working in the U.K. are safe and will be able to stay.
Likewise, her Polish counterpart, getting the country's first major power backer in the clash with the EU, stated Poland would be allied with the post-Brexit U.K.
This is a remarkable scenario. It baffles everyone that the EU should take such an unprecedented step. On the one hand, it really didn't have any choice. As I have previously written, sooner or later, the EU had to crush dissent within its ranks.
Greece was small fry. However, with Britain leaving, and Spain facing the secession of its Catalonia region, the EU had to dig in somewhere, or face collapse. Similarly, the key here is to maintain balance, and frankly there was no good option but bullying.
In fact, it will not be able to carry out its threat under Article 7, because there needs to be a unanimous decision and Hungary has already threatened to veto any such move. There is palpable fear and defiance among the eastern members like the Czech Republic and Romania, just as much there is a hardening of resolve among France and Germany, and Poland.
Poland has already passed the judiciary law, a slap in the face for Brussels, and the ruling government is painting EU hostility as a form of revenge against Poland for refusing to take in an allocated quota of migrants. EU officials are also secretly agreeing that this will only play into Polish government's hands. Ultimately, it's a war no one can win.
And that is, in itself, a dilemma. If the European Union is going to survive, it needs to understand that Europe is too diverse to be treated as one bloc. There's a difference between equality and similarity, and while basic ideas on economics could be argued for, the culture of a country shouldn't be touched.
It hampers their sovereignty, and creates backlash. Everything from migration to the judiciary and human rights are now being controlled by the EU, and nothing could be more imperial than forcing a country to open its gates and alter its demographics.
It's inevitable there is, and will be, a backlash, and that will only increase in future. If policy makers are smart, they will get rid of their ideological dogma of forcing Europe to be uniformly homogenous in culture. That way opens the way to doom for the continent.
Sumantra Maitra is a columnist with China.org.cn. For more information please visit:
http://www.china.org.cn/opinion/SumantraMaitra.htm
Opinion articles reflect the views of their authors only, not necessarily those of China.org.cn.