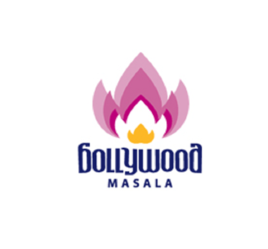 Bollywood [File photo]

Although Hollywood films are still capturing the hearts of Chinese moviegoers, Indian Bollywood films are also gaining increased popularity.
The successive triumph of the Bollywood sports film "Dangal," or the drama-comedy "Secret Superstar" have proved that Chinese audiences respect quality Indian films just as much as their own stories. Both films take a strong feminist stance that also goes down well.
An important factor in the growing popularity of the Bollywood offerings is perhaps that Chinese audiences are growing tired of stereotyped Hollywood blockbusters loaded with special effects, speeding cars and action(violence)-packed sequels.
For many older Chinese moviegoers, the mention of Indian films naturally bring to mind the stereotypical Bollywood extravaganzas of dazzling dancing and rollicking music. Yet, this image has undergone some changes of late.
Last year, for example, Bollywood movie mogul Aamir Khan's film "Dangal," a sports biopic widely known in China as "Shuai Jiao Ba! Baba," demonstrated the Indian cinema could be much more than just dancing, singing and comedy.
Since its Chinese release on May 5 last year, the wrestling drama "Dangal" has won wide praise all over with a simple, but powerful tale – the true story of a man's quest to train two daughters to become world-class wrestlers.
The film had been regarded as a dark horse in terms of Chinese box office success; in 2017, it reportedly earned 1.3 billion yuan (190 million U.S. dollars), surpassing the overseas earnings of every other Indian film in history. The mammoth success of the film seemed almost unthinkable when India-China relations were passing through one of the most complex phases due to 73-day long Donglang (Doklam) border standoff.
Now again Aamir Khan's latest film "Secret Superstar" has taken China by storm, outperforming Hollywood action films since its mainland theater release on January 19. The film took off from the very first day, with over 44 million yuan, or nearly $7 million, according to ticketing-data provider Maoyan. In fact, the film has earned more in China than it did in India.
On Chinese media review site Douban, the film scored a remarkable score of 8 out of 10. The film has emerged as the second-highest grossing Indian film in China after "Dangal," with box office revenue of about 743 million yuan ($117 million) so far.
A Bloomberg report said ticket sales surpassed record set by "Star Wars: The Last Jedi." The film's runaway success certainly seems to show China's attachment to Bollywood films.
Written and directed by Advait Chandan and starring teenage actress Zaira Wasim, the musical drama tells the story of a 14-year-old Muslim girl, Insia Malik, who fights against all odds to become a successful singer under an assumed name.
Aamir Khan who plays a quirky pop music director, helps Insia realize her dream. The acting, the plot, the message have touched Chinese audiences.
However, here it should be noted that China's growing fascination for Bollywood actually hinges on Aamir Khan, who has been a much-loved actor in China with his previous hits "3 Idiots," "Dhoom 3," "PK" and "Dangal."
These films have clearly charmed the hearts of Chinese moviegoers. According to a CGTN report, Khan is even being called the "Indian conscience" since most of his films reflect social issues such as poverty, education, discrimination, and domestic violence that resonate well with the Chinese audience. One Chinese moviegoer said: "You don't see a lot of films reflecting social issues in China. I think that's why these Indian films are so popular here."
Even Xinhua News Agency made a diplomatic connection in an editorial published on January 24: "Chinese filmgoers' appreciation of Aamir Khan's films reflects the common aesthetic pursuit of the two countries, which should be extended from the cultural aspect to broader areas, including politics and the economy."
According to a Forbes report, "Secret Superstar" is the first Indian film to get a lucrative "revenue-sharing slot" which is generally offered to Hollywood movies in China. The producers, in this case Aamir Khan and Kiran Rao, will receive 25 percent of the gross box office revenue. This is a great achievement for Bollywood as China allows only four Indian films to be released against 38 from Hollywood every year.
For years, from "Awaara" (The Tramp) to "Secret Superstar," Indian films have enjoyed a solid fan base in China, transcending language barriers. In 1955, Changchun Film Studio introduced Raj Kapoor's 1951 classic "Awaara" which was the first Indian film screened at Chinese theatres. Indian moves such as "Noorie" and "Caravan"(Da Peng Che) left a deep, lasting impression in the 1980s.
During Chinese President Xi Jinping's visit to India in September 2014, the Chinese and Indian governments signed a long-awaited film co-production agreement, and to date have co-produced several movies, such as Jackie Chan's "Kung Fu Yoga," Huang Xiaoming's "Xuanzang" and Wang Baoqiang's "Buddies in India."
In 2017, Chinese filmmaker Jia Zhangke led a co-produced project "Where Has Time Gone" featuring directors from the BRICS countries, including India. Another Indian production, "Bajrangi Bhaijaan" starring Salman Khan, will hit Chinese screens during Spring Festival.
India and China, as neighbors and two of the world's fastest growing economies, have great potential in deepening cultural exchanges, based on common values.
If mutual trust is built through cultural exchanges, then the time will come when the two governments can touch on hard issues needing friendly mutual consultation.
Rabi Sankar Bosu, Secretary of New Horizon Radio Listeners' Club, West Bengal, India
Opinion articles reflect the views of their authors only, not necessarily those of China.org.cn.