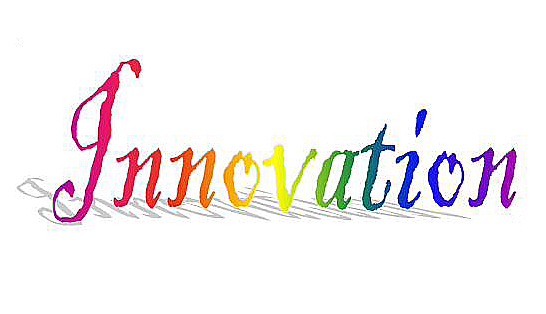 China's strong emphasis on innovation is shining through, and the government is making a strong commitment in many vital fields to ensure this continues to be the case. [Photo by Xu Lin / China.org.cn]
Beginning on March 5, attention in China, and, indeed, the rest of the world, will be focused on Beijing and the annual so-called "Two Sessions," involving the meetings of the 13th National People's Congress and the 13th National Committee of the Chinese People's Political Consultative Conference.
As has been the case in recent years, "innovation" will be both a major theme and preoccupation, given even more importance this year after pronouncements from Party General Secretary Xi Jinping in his work report at last fall's 19th National Congress of the Communist Party of China, regarding the shape of the new era and the new principal contradiction, both inextricably linked to accelerated advance of innovation in numerous fields.
Xi declared that the "principal contradiction" facing China's socialist society had gone through a certain evolution. In the recent past, it was between "the ever-growing material and cultural needs of the people and backward social production;" now, it is between "unbalanced and inadequate development and the people's ever-growing needs for a better life."
In the West, most of us are blissfully ignorant about the centrality of the concept of contradictions. However, in China, it is of immense importance, being derived from the Marxist concept of dialectical materialism related to the interaction of contradictory social forces, for example between the two opposing social classes, capitalists versus proletariat, etc.
While many contradictions co-exist, there is only one of such importance that it must be successfully addressed lest it pose an existential threat. Meeting the challenge of addressing the principal contradiction by providing balanced and adequate development to meet the people's ever-growing needs for a better life requires innovative solutions of great magnitude and increased frequency.
China is well advanced in this regard, as I found out at the Fortune Global Forum in Guangzhou last December. The city's leaders obviously worked hard to win this coveted prize that focused attention on both the event and the innovative city and region hosting it.
There was definite electricity in the air at this gathering of some of the smartest, richest and most powerful people on the planet. I came away feeling that China has almost left its copycat phase behind and is addressing the principal contradiction by morphing into a world-class inventor and innovator, just as it's now positioned as the world leader in globalization.
Three major national initiatives can be cited to demonstrate this point. Made in China (MIC 2025) is a national project to enable the country to become self-sufficient in manufacturing with homegrown solutions within the next eight years; meanwhile, AI 2030 has the goal of making China the leader in Artificial Intelligence in a further five years.
Moreover, since these initiatives will take all the brainpower China can muster, the country has just implemented a new long-stay fast-track visa policy for foreign "high-end talent" and their families. The policy is designed to supplement the scientific and entrepreneurial talent of Chinese students, especially those who study in foreign universities and then return home equipped with critical thinking skills, and often with practical experience in their chosen fields.
Further validation comes from the February 2018 GE Global Innovation Barometer of 2,090 corporate innovation executives from 20 countries including China, Germany, India and the U.S. Only five countries are seen to have a very strong innovation-conducive environment. China is fourth out of 20.
Comparing 2018 to 2014, respondents in 18 of 20 countries said that their own nation had developed an innovation-conducive market environment. China had the most growth in this area from 24 percent to 73 percent. Surprisingly, Japan and Germany dropped from 41 percent to 38 percent and 77 percent to 65 percent, respectively. Therefore, China turned out to be the big winner.
From January's plenary session of the State Council, China's Cabinet, emerged an advanced draft of Premier Li Keqiang's upcoming work report to the National People's Congress next week. He will stress that China will seek to enhance economic innovation and competitiveness in the process of pushing high-quality development and promote market vitality and social creativity in the course of deepening reform and opening up.
More efforts will be made in improving education, health and care of the elderly, housing and environment protection, to address the principal contradiction in this new era.
Is China up to the challenge? Yes, indeed.
The author is a research fellow for the think tank Center for China and Globalization, senior adviser to Tsinghua University and former director and vice president of ABC Television in New York.
Opinion articles reflect the views of their authors, not necessarily those of China.org.cn.