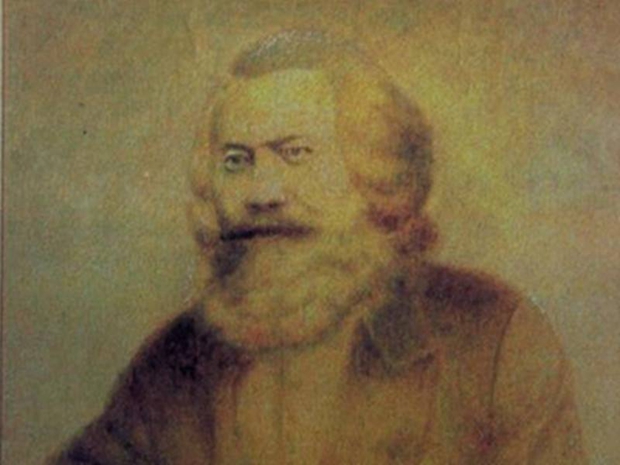 Karl Marx [File photo]
May 5, 2018 is the 200th anniversary of the birth of Karl Marx. As the organizer of the Karl Marx walking tour in London, I was recently asked if there is a contemporary figure comparable to Marx. I was unable to think of one—then I pondered why this might be. After all, modern science, technology, art and culture were created after Marx's death in 1883. We have brilliant scientists, philosophers, historians, politicians, artists, engineers, designers, and performers in our age, with faster, more comprehensive access to the world's accumulated knowledge than ever before. Mobile technologies are integral to our everyday lives, yet the universality of human intercommunication appears to have reinforced the segregation and canalization of intellectual life. Perhaps this is a function of the division of labor? Or did Marx address the fundamental questions that continue to dominate our world in such depth that his successors have been left only to consider derivative sub-questions?
Indeed, Marx's genius was not to be found in the quantity of information at his disposal, for today's data and statistics are far more accurate, and this applies to both the natural and the social sciences. Marx's true genius lay in his method, known as dialectical materialism. At root, Marxism is this philosophy, which understands human history, society and culture in the creative act of material production. Man makes history, but in conditions that are not of his own making. Understanding those conditions allows us to identify how to change them. It was that task—understanding the conditions that gave rise to the system of capitalist production, enabled it to flourish and prepared the basis of its overthrow—that became the main object of Marx's studies from the 1850s until his death. He examined the process of change and the forces governing it.
His ideas were, in turn, inspired by the German philosopher Georg Friedrich Wilhelm Hegel. Hegel had revived, reinvented and modernized the philosophy of dialectics, which had, in turn, been developed by the ancient Greeks, particularly Heraclitus, who believed that everything flows, changes and is in flux. According to dialectical philosophy, it is contradictions that drive change, and the gradual accumulation of contradictions eventually provokes sudden "revolutionary" transformation.
Where Hegel saw God's spirit guiding the advance of human consciousness, and where Adam Smith saw an invisible hand guiding economics, Marx saw productive human activity as the material basis of society, and the division of society into social classes as the primary contradiction standing in the way of human liberation. His study of the dynamics of capitalism sought to understand those dynamics in order to assist the modern working class to join and organize, to advance their interests and to build a movement for change, based on a scientific analysis of the world and its social relations.
Today's world is dominated by capitalist production and the capitalist system, but Marx's ideas have dominated world politics for the last 100 years. Nevertheless, despite the near universality of access to information, in Europe and the United States, very few people know anything about Marx's life or his ideas.
I am writing this article in front of a restaurant located directly below where Marx lived from 1850-1856. Thousands of people have walked past as I have been writing, but only one person, from China, stopped to take a photo of the blue plaque that indicates he lived here. On May 5, two Chinese news channels, CCTV and Phoenix TV, intend to live stream the Karl Marx walking tour to Chinese audiences, and several European newspapers are publishing articles about Marx's 200th anniversary.
In China, Cuba and a few other countries, millions of people still understand the significance of Karl Marx's thought for the future of mankind. Nevertheless, in our age, we should never fear the momentary confusion or apparent low level of awareness that grips the masses. For although Karl Marx produced the insights of a genius, which retain their vitality to this day, realizing his concept of socialism and communism does not depend on the genius of one individual. Rather, it is the ability of the working people of the world to take control of the production process for the needs of humanity that will empower them, as children of the scientific age, to organize a world of peace, freedom and plenty.
Heiko Khoo is a columnist with China.org.cn. For more information please visit:http://china.org.cn/opinion/heikokhoo.htm
Opinion articles reflect the views of their authors, not necessarily those of China.org.cn.