It's D-day. America's trade war with China is finally here. The Trump administration's tariffs on US$34 billion worth of Chinese goods began at 12:01 am on Friday in Washington; China, in response, slapped tariffs on US$34 billion worth of American goods, including pork, soybeans, steel, and peanuts at 12:01 pm on Friday in Beijing. The belief that trade wars are good and easy to win is about to get a reality check.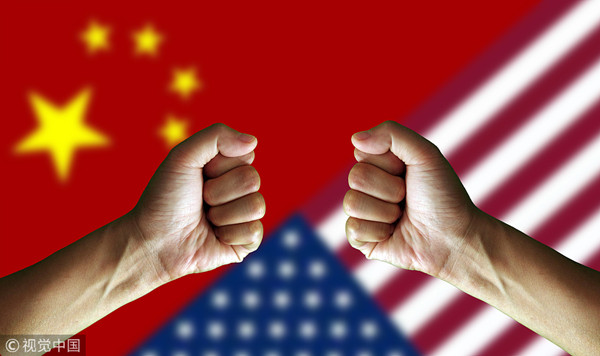 The Trump administration's decision to light the wick of a trade war puts into motion a devastating cycle of retaliation that will inflict damage on both sides and also disrupt the global economy. In addition, the tariffs that kicked in today are the first stage threatened by the U.S., which means that the trade war is likely to worsen.
But trade with China is only part of the issue. The rise of anti-China hardliners in Washington and a National Security Strategy that is designed to secure America's hegemony are largely to blame for the current trade war.
Anti-China hardliners led by White House trade adviser Peter Navarro, who is the author of "Death by China," which was described by the LA Times as a book full of "xenophobic hysteria and exaggerations," believe that America will never be "great again" until it is the most powerful country in the world by far. The fact that Navarro is taken seriously shows that anti-China forces are on the rise in Washington, and they clearly see the bilateral trade relationship as a zero-sum game that must be won at all costs.
The Trump administration also views China as a threat. Trump's National Security Strategy, for example, accuses China of challenging American power and influence, deliberately attempting to erode American security and prosperity, stealing U.S. intellectual property valued at hundreds of billions of dollars, and seeking to alter the balance of power. The strategy plays down the importance of multilateral cooperation, and plays up the importance of power.
With Trump's trade war against China officially underway, it is clear that America has gone rogue and taken a turn to the dark side of history. The move reveals the Trump administration's fetish for hegemony and distaste for the rules-based system of international relations, and shows that Washington is not truly interested in working with Beijing to improve bilateral relations. Rather, it shows that Washington will do whatever is necessary to try to dominate the world system for its own selfish reasons.
The tragedy of Trump's trade war with China is that everyone loses. Beijing stood its ground in the face of repeated threats and blackmail and tried to avoid a fight, because China knows that a trade war is a "lose-lose" situation. With the two biggest economies now at war with each other, everyone is on the losing end of the stick, including the United States. Now, China has no choice but to safeguard the interests of its country and people, and has vowed to safeguard free trade and the multilateral trading system as well.
Power and influence are important in international relations. You can't have security and prosperity without power and influence. But the international system has evolved, too. Trying to tilt the balance of power sharply in its favor will not make America "great again." Instead, it will create precisely the atmosphere of resentment and mistrust most likely to lead to the great power competition.
Curtis Stone is an editor and columnist based in Beijing, China. His work focuses on China-U.S. relations.
Opinion articles reflect the views of their authors, not necessarily those of China.org.cn.