The upcoming Forum on China-Africa Cooperation (FOCAC) to take place this September in Beijing is of high significance as it will provide the opportunity for participating leaders to discuss new ways of collaboration and engagement between China and Africa.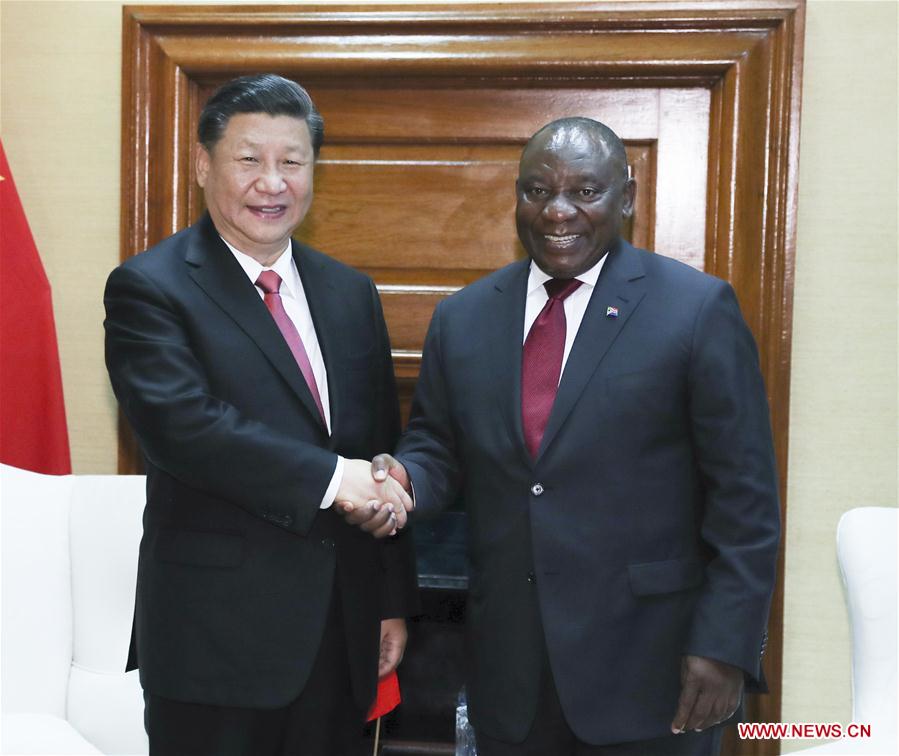 Symbolically, the meeting will be organized five years after President Xi Jinping gave his landmark speech in Kazakhstan proposing the future realization of the Belt and Road Initiative. The joint construction of the Belt and Road will be one of the main priorities of this year's FOCAC.
Many African countries view the Belt and Road Initiative positively as they are envisioning infrastructure works and investments that Chinese state-owned enterprises are able to implement. The Common Market for Eastern and Southern Africa (COMESA), for instance, understands the win-win partnership framework. This is what Secretary General Sindiso Ndema Ngwenya recently said when welcoming Ambassador Li Jie as China's representative in the Authority.
Also, President of Madagascar and Chairman of COMESA Hery Martial Rajaonarimampianina spoke on the Belt and Road Initiative on the occasion of the 20th summit of the Group in Lusaka, the capital of Zambia. He focused on the 'holistic development approach' it provides and encouraged COMESA members to benefit at the regional level. A few realized projects include the Doraleh port in Djibouti, the Mombasa-Nairobi railway in Kenya and the Suez economic and trade cooperation zone in Egypt.
Beyond investments and infrastructure works, Sino-African relations are largely based on trade. According to China Customs statistics, the volume amounted to $170 billion in 2017, from which Chinese exports reached $94.74 billion and imports $75.26 billion. Ten years ago, in 2007, the trade volume was $73.57 billion.
While China is mainly interested in importing energy resources such as oil, African countries largely import machinery, transportation and communications equipment, manufactured goods as well as food including rice. In 2009, China surpassed the U.S. as Africa's largest trade partner while the launch of the Belt and Road Initiative has certainly boosted sales in both directions.
From another perspective, the role of China in supporting Africa's development is steady and unquestionable. It is therefore expected that this year's FOCAC will be in line with the 2030 Agenda for Sustainable Development of the United Nations and the Agenda 2063 of the African Union.
Generally speaking, China is providing aid to Africa via instruments such as the China-Africa Development Fund which was founded in 2007. It is also granting loans through banks like the China Export-Import Bank. In addition, China regularly offers humanitarian assistance, sends medical teams and efficiently takes part in the fight against diseases such as Ebola.
On another front, China's leading contribution to U.N. peacekeeping operations in Africa deserves attention. For example, China is in the a top-10 in terms of troop contributions in South Sudan and Darfur missions with military personnel of 1,034 and 365 as of April 2018 respectively.
The bright evolution of Sino-African relations has caused some concern in the U.S. Former Secretary of State Rex Tillerson expressed fierce criticism against Chinese policies in his trip to the Continent last March. However, the presence of China in Africa is being facilitated not only by the determination of African leaders but also by the positive attitude of African public opinion.
Afrobarometer – a pan-African, non-partisan research network – carried out research across 36 African countries on the image of China between 2014-2015. The results outline a favorable stance as 63 percent of the respondents say the country's influence is 'somewhat' or 'very' positive. And reports by influential companies such as McKinsey analyze the importance of Chinese companies doing business in Africa in terms of job creation.
All in all, the September 2018 Beijing FOCAC could evolve as the most successful one since its very formation in 2000. This institutional vehicle might seal the intentions of China and Africa to build a community with shared future around themes discussed above. Of course, this community will not be a Sino-African affair per se but its character will be inclusive where other powers will be able to participate.
George N. Tzogopoulos is a columnist with China.org.cn. For more information please visit:
http://www.china.org.cn/opinion/GeorgeNTzogopoulos.htm
Opinion articles reflect the views of their authors, not necessarily those of China.org.cn.