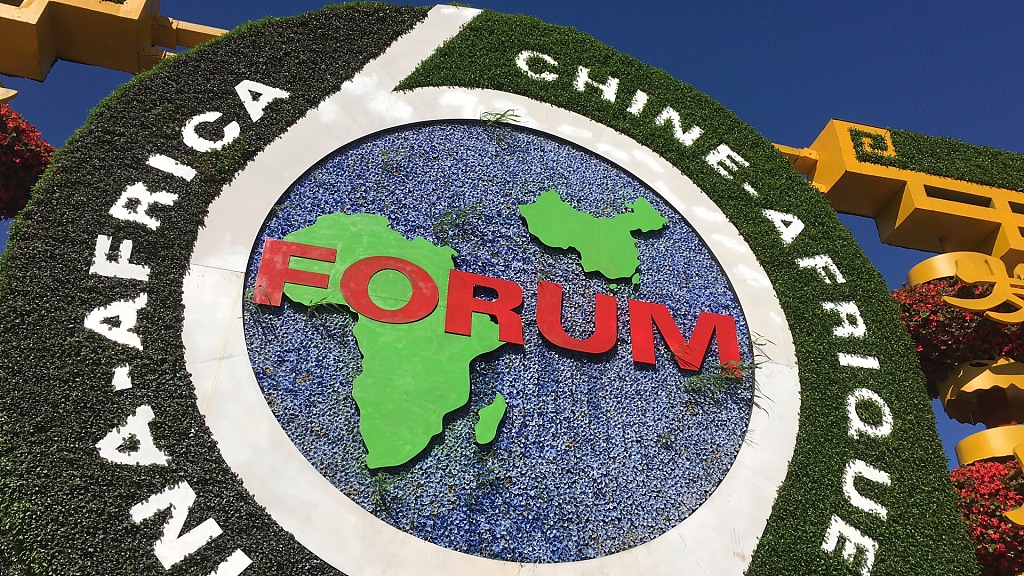 A tight two-day schedule awaits the coordinators' meeting on the implementation of the outcomes of the Forum on China-Africa Cooperation (FOCAC) next week. Zambia, like many African countries, is looking to China, the world's second largest economy, for deeper economic cooperation.
At last year's FOCAC, China committed $60 billion through a mix of grants, special funding and loans, and several Chinese companies pledged close to $10 billion worth of investment in Africa through 2021. Many countries are eager to take a share of these funds to inject growth in their economies.
The coordination meeting of the FOCAC is no doubt coming as a clear sign of the brotherhood, openness and win-win cooperation towards a shared future between African countries and China.
Following the principle of consultation for shared benefits, Africa stands to benefit greatly from China. As a result of cooperation, direct benefits will trickle down to improve the lives of many citizens through economic investment and the building of a shared future.
With this year marking the 55th anniversary of the establishment of diplomatic relations between China and Zambia, mutual cooperation has hit a high point, which has greatly benefited the peoples of both nations.
Bilateral trade volume between China and Zambia increased to $5.07 billion in 2018. This marks a 33.9% year-on-year growth from $2.35 billion in 2017 with economic cooperation skewed toward promoting direct private sector investments. China's direct investment in Zambia has maintained constant growth with an increase of $327 million, ranking it the second largest among African countries.
The major projects of cooperation supported by China in the areas of infrastructure, energy and manufacturing, are greatly helping boost Zambia's industrial development and implementation of the Seventh National Development Plan.
As a landlocked country, Zambia stands a better chance to enhance its economic activities through trade corridors. This model was started by Zambia's first Republican President Kenneth Kaunda who had good relationship with China.
The cordial tone of diplomatic ties between the two countries, matured into the first generation of infrastructure projects, which included the Chinese financed construction of the Tanzania-Zambia Railway (TAZARA) in the 1970s as well as other key infrastructure projects.
As of today, the bilateral cooperation between China and Zambia has hit a high point and has contributed to a smooth trajectory of development. This relationship is admired by many other nations across the world.
The result of this partnership has led to the Chinese government providing resources and technical support in various economic fields aimed at expanding broader markets. It is offering more diversified development prospects to build a bright future for the people of Zambia.
Over the years, China has been an "all weather" friend to Zambia. It has provided unwavering support in economic sectors with notable infrastructure projects apart from TAZARA, the construction of the Zambia government's new complex, the Levy Mwanawasa stadium and hospital. All these projects have led to an improvement in the welfare of the local people.
With Zambia having signed the Memorandum of Understanding (MoU) on the Belt and Road Initiative (BRI) in 2018, the country has been looking forward to the full implementation of that MoU with increased Chinese investment and the implementation of many more development projects.
African countries, through the FOCAC, are also able to express their need for the support of infrastructure development, which is pivotal for their economic progress. This has been stated in the AU Agenda 2063 – "The Africa We Want."
The Agenda 2063 has stressed the importance of infrastructure development, which aims to improve connectivity through newer and bolder initiatives to link the continent by railways, roads, marine and air transport, and develop information and communication technologies.
Through a platform like the FOCAC, China, therefore, has become an important partner of Africa to support its implementation of the Agenda 2063.
China understands that a prosperous African continent will be a big contribution to world peace and stability.
What makes this FOCAC coordination meeting important is that many African countries, in working closely with China, will be able to share practical ideas on whether the outcomes of the 2018 Beijing summit are being implemented. In addition, they will also have a way to determine whether the results are realizing the leaders' vision of a shared future.
The upcoming meeting is crucial because participants will translate outcomes of the FOCAC Summit last year into more benefits for people. In addition, it will show their strong will and resolve to strengthen solidarity and cooperation, uphold multilateralism and build a closer China-Africa community with a shared future.
With a boom in the manufacturing and mining sectors in countries like Zambia and in order to build more capacity to increase the export of more goods not only between Africa states, but beyond, there is need to build a stronger economic foundation. The FOCAC will be able to deepen and boost trade within the African continent and between Africa and the world.
Chila Namaiko is a journalist working for the Times of Zambia and is currently attending the 2019 China-Africa Press Centre program in Beijing.
Opinion articles reflect the views of their authors, not necessarily those of China.org.cn.
If you would like to contribute, please contact us at opinion@china.org.cn.