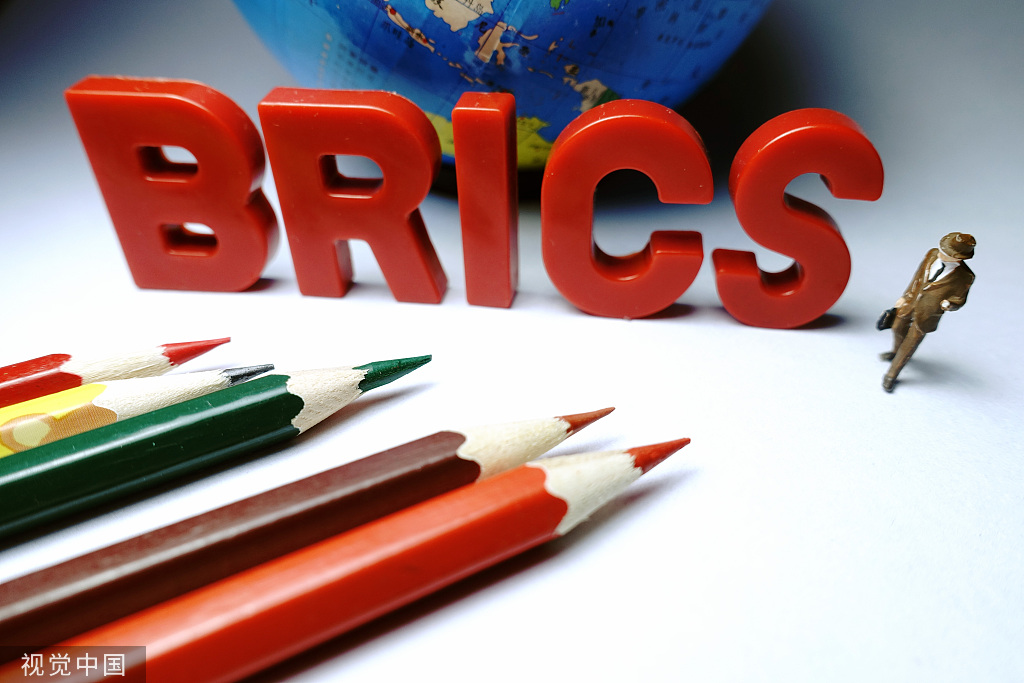 This year's BRICS summit in Brazil focused on the important theme of economic growth for a future rooted in innovation. Within this theme there were four priorities, two of which focused on strengthening cooperation in science, technology and innovation, and enhancing cooperation in the digital economy.

These topics are deeply relevant to the realities of the world today and nations grow increasingly aware of the decisive role that science, technology and innovation can play in regional and global economic competition. That is to say, any nation that wishes to gain an upper hand in this game must strengthen its competitiveness by promoting the development of science, technology and innovation.
Each BRICS member has its own comparative advantages in one or more of these areas. Therefore, it can be productive and fruitful if they can promote cooperation towards this end.
Undoubtedly, BRICS has attached great importance to cooperation in these fields. For instance, the ministers of science, technology and innovation from the five BRICS members often meet and discuss how to promote cooperation among each other. Two action plans have since been adopted. The BRICS Working Group on Research Infrastructure and Innovation BRICS Network (iBRICS) have been established, and many agreements such as the memorandum of understanding on science, technology and innovation have been passed.
Achievements as a result of deeper cooperation have so far been encouraging. In the Campinas Declaration, approved by the 7th BRICS Science, Technology and Innovation Ministerial Meeting, held in Campinas, Brazil, on September 20, 2019, it was recognized that "the increasing interaction between our researchers, academies and laboratories can bring an important new perspective and contribution to the world's scientific production."
According to the Brasília Declaration, published by the 11th BRICS Summit on November 14, 2019, the five countries highlighted "the importance of science, technology and innovation as one of the main drivers of economic growth as well as a key element to shape the future of our societies." The nations said they welcome the results of various initiatives which have been fostering collaboration among researchers, young scientists and government bodies.
BRICS is marching towards the next "golden decade," and science, technology and innovation are among the most important areas of cooperation. In order to achieve more success, it is necessary to take the following measures:
First of all, BRICS needs to identify the most important areas for cooperation. As science, technology and innovation cover many aspects related to the fourth industrial revolution as well as to a nation's economy, society and even military, it is better for BRICS to promote cooperation in the critical areas such as computer chips, fifth generation (5G) wireless technology and artificial intelligence (AI).
One of the best ways to promote BRICS cooperation is to set up a joint research center, an academy or a laboratory for computer chips, 5G or AI by pooling scientists and other necessary resources together.
Secondly, in the process of cooperation, the principle of mutual consultation, contribution and shared benefits should be upheld. Only by adhering to this principle can BRICS nations make good use of their comparative advantages to keep up the momentum of cooperation and eliminate the barriers for technology transfers among themselves.
Thirdly, BRICS must join hands and speak with one voice for the purpose of making or revising rules in the field of science, technology and innovation. Research and development (R&D) in this field is governed by international rules and currently some of these rules favor the more advanced nations. At the same time, for new technologies such as 5G or AI, no international rules have been clearly formulated. As a result, BRICS needs to play the important role of writing or re-writing some of these rules to uphold the interests of developing countries.
Fourthly, the financial issue needs to be dealt with in a proper way. R&D in the fields of science, technology and innovation is capital-intensive and requires significant funding. Therefore, the New Development Bank should set up an R&D fund to provide financial support for scientific and technological innovation cooperation among the BRICS countries.
Last but not least, BRICS should adopt an inclusive and open attitude towards other emerging economies. On the one hand, R&D is a trans-border activity; while on the other, many emerging economies outside of BRICS have progressed to a very high level in the fields of science, technology and innovation. So it is also essential for BRICS to start cooperating with non-BRICS countries.
The writer is a columnist with China.org.cn. For more information please visit:
http://www.china.org.cn/opinion/jiangshixue.htm
Opinion articles reflect the views of their authors, not necessarily those of China.org.cn.
If you would like to contribute, please contact us at opinion@china.org.cn