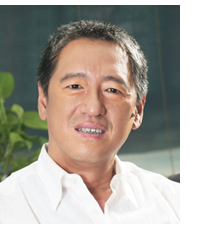 China's extraordinary economic boom has gone hand-in-hand with its urbanization since the founding of the People's Republic of China in 1949. However, rapid urbanization has also created many problems. Since 2013, the country's urbanization rate has exceeded the world average, which has pushed it to build a new type of urbanization, involving the largest process in human history encompassing the largest population.

China is committed to providing inclusive and equitable education and medical services for all, upgrading its infrastructure and improving its ecological and environmental conditions. In recent years, improvements have been seen in household income, public transport and infrastructure, the ecological environment and energy efficiency.
Growing numbers
According to the United Nations, the number of urban residents worldwide increased by 3.55 billion between 1950 and 2019, with the number in China standing at 848.43 million by the end of 2019, 786 million more than 1950 and accounting for more than one fifth of the world's total increase.
From 1950 to 2019, the world's urbanization rate rose by 0.38 percentage point a year, while the rate in China was about twice that average. In particular, since reform and opening up in 1978, it has increased by an average of 1 percentage point every year, far exceeding the world average of 0.4 percentage point.
In 2011, China's urbanization rate against the total population exceeded 50 percent, while last year, the rate stood at 60.6 percent, equivalent to the average of many middle-income countries. The livelihood of urbanites has also improved dramatically, as per-capita disposable income soared to 42,359 yuan ($6,108) in 2019.
According to statistics released by the National Healthcare Security Administration, more than 95 percent of Chinese were covered by the national basic health insurance programs in 2019. Third-generation social security cards were issued in 2017, supporting direct settlement of trans-provincial medical expenses. The new rural cooperative medical care system, launched in 2003, has basically achieved its aim of helping farmers cover the cost of medical services.
Moreover, China's population and economy continue to concentrate in large cities and agglomerations. Its 19 urban agglomerations now account for 20 percent of its land area and about 70 percent of the urban population, while contributing 76 percent of the national GDP. Three world-class agglomerations, the Beijing-Tianjin-Hebei region, the Yangtze River Delta and the Guangdong-Hong Kong-Macao Greater Bay Area, have become the engines of economic growth.
By 2020, the GDP of these three urban agglomerations will be over $2 trillion, exceeding that of the New York Metropolitan Area and the Tokyo Bay Area, the world's two leading urban agglomerations.
A modern plan
The National Development and Reform Commission issued guidelines in February 2019 on cultivating and developing modern metropolitan areas, with the aim of building developed modern metropolitan areas with international influence by 2035.
It stressed that a city cluster is the main part of the new type of urbanization, as well as an important platform for supporting national economic growth, promoting regional coordinated development and participating in international competition and cooperation. Within this structure, a metropolitan area refers to the urban spatial form comprising a one-hour commuting circle centered around a megacity within a city cluster. It can optimize the population and economic landscape and boost effective investment and potential consumption demand.
According to a global city ranking published by the Globalization and World Cities Research Network, a think tank that studies the relationships among world cities in the context of globalization, more Chinese cities were included in the world-class cities list from 2010 to 2018.
Moreover, the development of secondary and tertiary industries creates more jobs, while the integrated development of industries and cities looks to advance further. In 2018, there were 220,600 private industrial enterprises above designated size, providing jobs for 28.4 million people.
The service sector has become a main channel to boost employment. The number of employed people in China was 770 million by the end of 2019, with the proportion of the tertiary industry rising to 47.4 percent.
Mass entrepreneurship and innovation have helped to stabilize employment and strengthen new growth impetus. To establish a fair, open and inclusive global trading system—a common goal shared by the international community—China has been opening up further and contributing its share to the world economy by establishing pilot free trade zones and hosting the China International Import Expo, among other things.
Exploration of green development has also been deepened, and green ways of production and living have been gradually promoted over the years. It is a core concept guiding China's ecological progress and has become an important task in promoting the new type of urbanization.
While respecting the law of urbanization, the government has also conducted in-depth analysis on the reform of supporting institutions and local pilot practices for urbanization. The exploration of urbanization in China will continue to be an important part of the world's practice, while the nation remains committed to contributing its experiences and solutions.
The author is a professor at the Institute for China Sustainable Urbanization, Tsinghua University.