The Shanghai Cooperation Organization (SCO) pledged to strengthen cooperation and jointly uphold multilateralism and consolidate global and regional security and stability at the 20th meeting of the Council of Heads of State on November 10. Chinese and Russian scholars weighed in on the development of the regional organization, which represents nearly half of the world's population and over 20 percent of global GDP. Edited excerpts of their comments follow:

Li Ziguo, a researcher with the China Institute of International Studies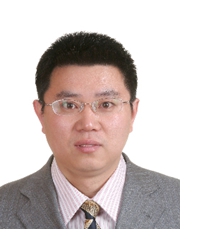 SCO member states adopted a comprehensive plan of joint action in response to the threat of regional epidemics during the meeting on November 10. The plan charted the course of future cooperation on combating the novel coronavirus disease (COVID-19). This is necessary and important as some member countries are currently under the threat of a resurgence of COVID-19 infections. By coordinating the allocation of medical materials and enhancing collaboration in medical issues, member countries can better cope with this pandemic.

Since the outbreak of the pandemic, SCO member countries have conducted close cooperation. On September 10, the meeting of the SCO Council of Foreign Ministers took place in Moscow, aiming at improving coordination between member states. Meanwhile, China and other member states provided significant support to one another by donating medical supplies, dispatching medical teams and sharing prevention and control experiences. China's donation to Tajikistan accounts for 42 percent of its total international assistance.
As traditional Chinese medicine (TCM) has played a vital role in the battle against the pandemic, a Chinese-Uzbek center for traditional medicine was opened in the Uzbek capital Tashkent, aiming to promote the use of TCM in the Central Asian nation.
Such cooperation is a good example of helping each other in times of crisis. Moreover, the November 10 meeting also stressed the aspiration of improving cooperation on the digital front. President
Xi Jinping announced that China would host a China-SCO forum on the digital economy in Chongqing in 2021, providing a platform for cooperation.
Due to quarantine measures, there is large-scale remote education and telemedicine. Non-cash payments are also receiving promotion in a bid to reduce virus spread. Against this background, Russia and Central Asian countries need to conduct cooperation with China, a leading country in digital technology applications.
Alexei Maslov, Chair of the Department of Oriental Studies at the Higher School of Economics in Moscow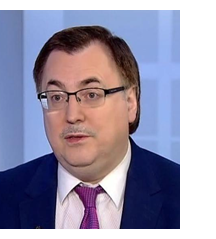 The SCO is not only thriving but is also constantly expanding its influence. Since its founding in 2001, the SCO has established rules and regulations as well as mechanisms for cooperation in diverse fields.
On the one hand, member states have a strong willingness to communicate and cooperate in the fields of security, the economy, trade and culture. On the other hand, the leaders of member states have the political understanding to focus on the future. For example, more than 70 universities have joined the SCO university network.


At present, the coronavirus pandemic is still spreading around the world, causing a major impact in multiple fields. In this context, SCO member states should deepen collaboration, strengthen political coordination, and take effective measures to jointly promote regional security and development.

First, the SCO should unite to fight the pandemic, use to the fullest extent the organization's health and pandemic prevention cooperation mechanism, and cooperate in information sharing, material supply, vaccine research and development, as well as traditional medicine applications, so as to effectively protect the health and safety of people throughout the region.
Second, SCO member countries should forge a stronger consensus. The SCO should continue to combat terrorism, extremism and separatism as well as respond to the threats posed by drug trafficking. At the same time, it should pay attention to other issues such as food, Internet information and transportation.
Third, the SCO countries should look to the future. The SCO should attach greater importance to cooperation in education and culture to provide researchers, teachers and students with more opportunities for exchanges, and deepen mutual understanding among ethnic groups with different cultural traditions.
Finally, taking a long-term view, the SCO needs to start to consider promoting the establishment of a common bank and a unified settlement system.
Han Lu, an associate researcher with the China Institute of International Studies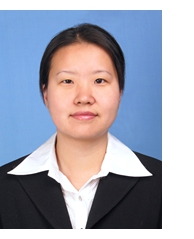 This year marks the 19th anniversary of the founding of the SCO, which has evolved from focusing on security to working together in multiple areas including trade, the economy and people-to-people exchanges. Meanwhile, its international influence has also been expanding. In 2017, India and Pakistan were admitted as member states.


Bakhtiyar Khakimov, Special Representative of the President of Russia on SCO Affairs, said 16 countries have submitted their applications to join the SCO, demonstrating the appeal of the organization.

One of the reasons for its growing influence is that it has always upheld the Shanghai Spirit. The Shanghai Spirit, as part of the founding values of the SCO, features mutual trust, mutual benefit, equality, consultation, respect for cultural diversity and the pursuit of common development. The SCO has always abided by the principle of consensus, respecting the rights of all member countries. As an open and inclusive organization, it will continue to accept new members.
China's approach in President Xi Jinping's remarks
First, we need to step up anti-epidemic cooperation and build a community of health for us all. Right now, COVID-19 is still presenting an ongoing threat. To fight the virus that respects no borders, we must take up the most powerful weapon of solidarity and cooperation, and rise up to the most imperative task of saving people's lives.
Second, we need to safeguard security and stability and build a community of security for us all. Security and stability are the number one precondition for a country's development, and thus concern the core interests of all countries. We need to act on the vision of common, comprehensive, cooperative and sustainable security, address all forms of threats and challenges effectively, and foster a sound security environment in our region.
Third, we need to deepen practical cooperation and build a community of development for us all. True development is development for all and good development is sustainable. We need to be guided by the vision of innovative, coordinated, green, open and shared development and open up more opportunities for practical cooperation to facilitate economic recovery and betterment of people's lives.
Fourth, we need to nourish people-to-people amity and build a community of cultural exchanges for us all. Each civilization is distinct and none is superior to others. We need to promote mutual learning between our civilizations and enhance good-neighborliness and friendship between our countries. This allows us to enhance public support for the SCO's long-term development.