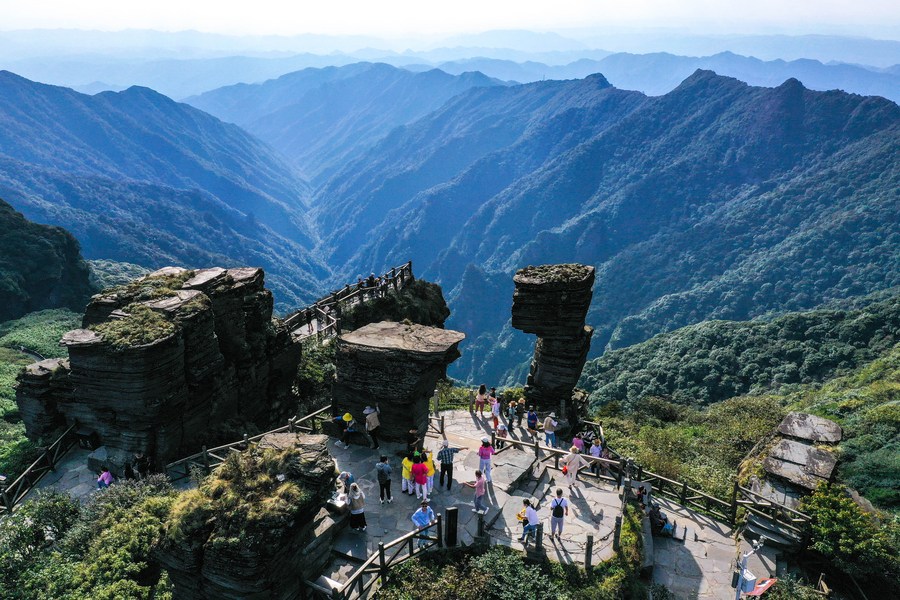 Many of the heritage sites and historic buildings in China reflect the unique living conditions of people from different social strata in the past. Meanwhile, they bear witness to the dynamic social changes throughout the decades. Moreover, with appropriate conservation works, they can become unique landmarks and enhance the aesthetics of the urban landscape. All these, in turn, facilitate the strengthening of the nation's image.
Since many of the heritage sites and historic buildings across the country are associated with exciting traditions and histories, they could also be authentic and valuable educational tools for the people to learn more and appreciate their homes. Moreover, understanding all these matters further can help increase people's sense of pride and belonging towards the nation.
Heritage conservation can help uphold collective memory among residents by creating a sense of identity. People feel a sense of belonging to the places they live and seek to work together to shape a more promising future. The defense of heritage conservation is undoubtedly a viable means to this end, especially in the wave of globalization with a strong emphasis on economic development. Heritage conservation can unite different people and strengthen people's sense of responsibility towards their homes by creating a strong sense of belonging and ownership.
Pragmatically speaking, these valuable heritage sites and historic buildings can also attract tourists. This, in turn, facilitates the development of tourism and related industries such as hotels, catering and retail, and creates job opportunities. They are crucial in enhancing people's overall incomes and living standards. Meanwhile, these generated revenues can further promote conservation and offer capital for restoring and maintaining heritages or building infrastructures to promote local culture.
The series of issues concerning heritage conservation also offers ideal platforms and opportunities for communication and open discussion among different stakeholders, such as the government, conservationists, property developers, the business sector, and the general public. This will facilitate mutual understanding of and resolve the conflict over heritage conservation. It could even foster long-term cooperation in the arena of protection.
The Chinese government should be more proactive in exporting its refined culture and traditions to the broader world, which means telling the "Chinese story." At the same time, it is promoting its wide range of valuable Chinese heritage to the world and letting outsiders realize that China is a country with a profound history. This is a gentle approach to creating a better image in the international arena.
There is a wide range of government policies towards cultural conservation in China. For instance, the government passed the Cultural Relics Protection Law for heritage conservation, reflecting how cultural preservation remains one of the government's top priorities. Meanwhile, the government has created a detailed List of Famous Historical and Cultural Cities, Towns, and Villages, which helps shape a holistic vision and careful planning of heritage conservation.
At the same time, local governments have been urged to incorporate heritage conservation into their fiscal budgets. This remains prominent as many heritage conservation works initially require substantial capital input, which is impossible to realize if there is a lack of widespread local support and engagement. The central government has also encouraged local governments to rapidly develop local tourism to further increase the funding for heritage conservation.
A holistic heritage management system has been established in China. For instance, the State Administration of Cultural Heritage coordinates heritage-related tasks and runs talent training programs. While the injection of resources is crucial, there is also an imperative for sufficient and professional staffing support, which allows culture to pass on across generations.
Nonetheless, heritage is always a tendency to give away to the pursuit of growth and development, which certainly poses a substantial challenge to heritage conservation. It is common to see some heritage sites and historic buildings being demolished. Worse still, some use the pretext of rebuilding old cities to develop attractions for further economic development. Meanwhile, some allow too many tourists, leading to overexpansion of tourism and exceeding the site's capacity.
Under rapid urbanization, valuable historical heritage sites are disappearing at an alarming rate. Therefore, heritage conservation should be prioritized, especially as the country is in a period of strong economic growth. Furthermore, historical heritage contains cultural symbols which can enhance collective memories and cultural roots. With the increasing conservation awareness in China, more people and groups are focusing on the heritage conservation policy of local governments. Given the importance of the issue, the safeguarding of heritage sites should continue to be a focus of the entire society.
Mathew Wong is an assistant professor in the Department of Social Sciences at the Education University of Hong Kong.
Opinion articles reflect the views of their authors, not necessarily those of China.org.cn.
If you would like to contribute, please contact us at opinion@china.org.cn.