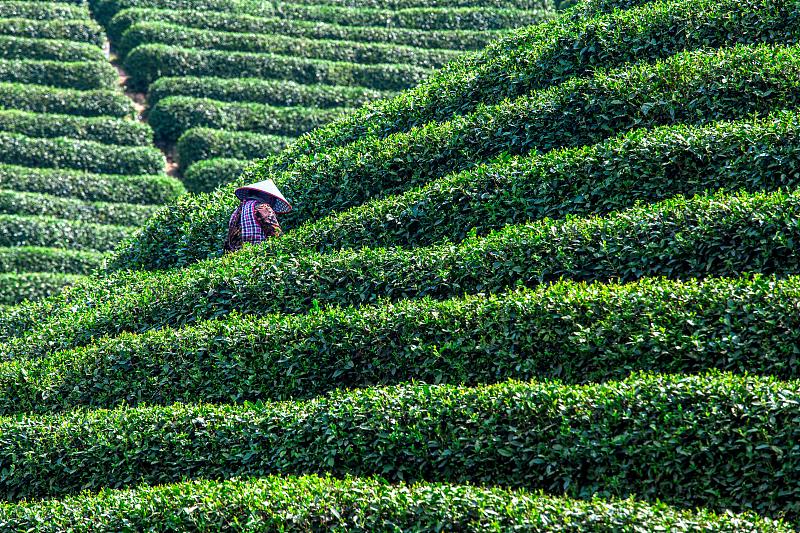 A significant part of daily life in China revolves around tea. Tea and its accompanying customs are integral to many social interactions, whether at weddings, funerals, or multimillion-dollar boardroom deals. Mastering China's tea etiquette is even occasionally cited as the key to success in guides for foreign businesspeople in China.

Rather than just a drink, tea is more of a way of life, a symbol of Chinese culture.
Tea and all its six primary categories – green, yellow, dark, white, oolong, and black – all originated in China over two millennia ago. Today, the country boasts over 2,000 varieties of tea, differing in taste, aroma, and purpose. Some teas, such as Huang Shan, refresh the palate with their vibrant flavor, while others, such as spicy chai, are infused with spices. Variety abounds!
China first started exporting tea during the Ming dynasty (1368-1644), and the drink has since come to dominate humanity's drinking habits far beyond Asia. It is the most widely consumed beverage on Earth today, aside from water.
According to UN data, about 6 billion cups of tea are consumed every day. In comparison, only 2 billion cups of coffee are brewed per day. There is no doubt that tea is a truly global phenomenon that can be traced back directly to China.
Therefore, it makes sense that UNESCO recently included China's traditional tea-making and associated social practices on its Representative List of the Intangible Cultural Heritage of Humanity.
The list recognizes and celebrates cultural practices with "outstanding universal value," which should be protected for future generations. The list recognizes humanity's collective cultural heritage, and being included is the highest accolade a culture or tradition can receive.
China's traditional tea-making now joins the country's other 42 intangible cultural heritage items already on the list. This record-breaking number demonstrates China's efforts in protecting its cultural heritage, and underscores traditional Chinese tea making's importance to human cultural diversity.
In Chinese mythology, tea was first discovered by Chinese Emperor Shennong ("Divine Farmer") in 737 B.C., when a breeze carried some leaves into a pot of boiling water. However, the oldest credible evidence comes from ancient plant remains found in 2016 in Xi'an and western Tibet, indicating that tea was grown at least 2,100 years ago during the Western Han dynasty when it was most likely used as medicine.
Generation after generation of tea makers experimented with different brewing techniques, leaves, and ceremonies, resulting in today's vibrant tea culture. There's no doubt that China's tea culture has become one of the most popular, diverse, and unique traditions in the world.
China is already the world's largest tea exporter. The inclusion of the country's traditional tea-making process on the UNESCO list will obviously generate practical benefits for tea makers in the country and across the world as more resources are allocated to protect and preserve such millennia-old tea culture and technical practices. As additional attention is brought to this traditional technique, the Chinese tea sector will further tap its potential and boost its growth.
As one of China's oldest cultural practices, traditional tea processing techniques embody the spirit of modesty, harmony, and comity. No matter your preference for green or dark tea, with milk or without, Chinese tea isn't just brews. Instead, it is a bridge connecting different cultures and peoples.
Jay Ian Birbeck is a freelance writer based in Guangzhou. He received an MSc in Digital Humanities from UCL.
Opinion articles reflect the views of their authors, not necessarily those of China.org.cn.
If you would like to contribute, please contact us at opinion@china.org.cn.