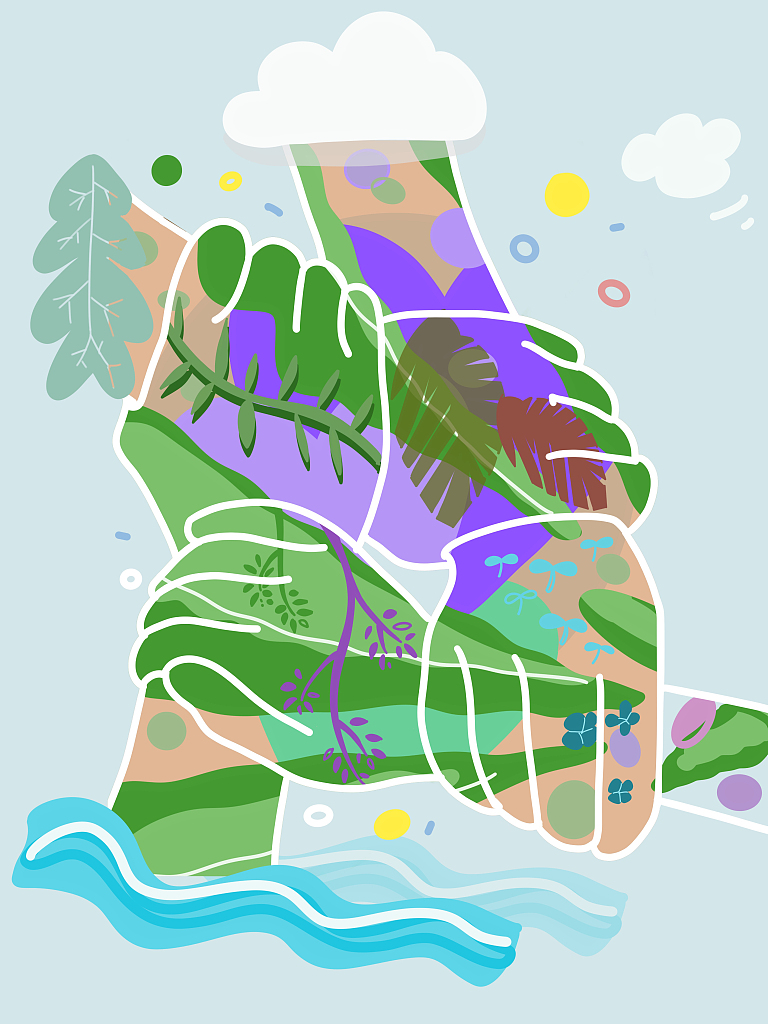 The G20 Foreign Ministers Meet in New Delhi resulted in joint reiterations from member states to work towards world peace. The foreign ministers of the world's 20 largest economies deliberated on challenging and multi-dimensional global challenges in 2023, ranging from insufficient progress on sustainable development goals to food and energy insecurity quagmires and geopolitical tensions and conflicts. Under the theme of "One Earth, One Family, One Future," foreign ministers vowed to strengthen multilateralism, develop cooperation, and resolve all lingering global conflicts through dialogue and diplomacy.

In response to these challenges, the Chinese Foreign Ministry put forward a four-point proposal that includes upholding the international system, handling global affairs through discussions and dialogues in the absence of bloc politics and confrontations, rejecting unilateralism and protectionism, and making global development more inclusive, resilient, and beneficial for all.
Speaking at the event, Chinese Foreign Minister Qin Gang stated that the UN-centered international system needs to remain on top and create an environment where all states are obligated to adhere to basic international relations norms as well as the principles and purposes of the UN Charter. As a key member of the G20, China put forward both the Global Security Initiative and issued a position paper on the political settlement of the Ukraine crisis. There is little doubt that the long and protracted crisis continues to send global economic shockwaves, with it projected to cost the world economy $2.8 trillion in lost output by the end of 2023. Such economic downturns cannot be resolved through unilateral decision-making or sabotaging peace talks through double standards. There remains, however, a clear absence of impartiality on viewing the Ukraine crisis, as was conveyed to Russian Foreign Minister Sergey Lavrov by Foreign Minister Qin Gang.
On the subject of international development, strong macroeconomic coordination alongside enhancement of food and energy security is imperative for the world economy to demonstrate both resilience and inclusivity. The role of international institutions in achieving more inclusive development is critical. This includes financial organizations offering debt servicing to the developing world. In order to address countries burdened by debt servicing challenges, it is imperative to get to the root of the problem causing the debt crisis, for which the international community must play its due part.
It is important to note that prior to the four-point proposal, IMF Managing Director Kristalina Giorgieva spoke to then Chinese Premier Li Keqiang about involving all creditors to play a constructive role in solving debt problems in the developing world. The conversation was deemed to be extremely productive, with China affirming its willingness to address debt distress among countries. China also suspended debt service payments in the developing world and participated in debt treatment under the Common Framework. The case of Africa, for example, demonstrates how China's participation in the G20 Debt Servicing Initiative resulted in the signing of agreements with 19 African states on debt relief. In addition, China made engagements on a case-by-case basis with countries such as Zambia, Chad, and Ethiopia under the Common Framework. At the Eighth Ministerial Conference of the Forum on China-Africa Cooperation, China announced that $10 billion from its share of the IMF's Special Drawing Rights would be allocated. This again points to how all parties concerned should contribute towards alleviating Africa's debt burden in line with the principle of fair burden-sharing.
Much can be achieved at the G20 if such measures are adopted by countries across the board and if global economic governance improves. Completing the 16th general quota review of the International Monetary Fund and conducting a shareholder review in the World Bank will help improve global economic governance. Reviving economies should also be complemented by implementing established multilateral frameworks.
Qin spoke about the necessity to support the SDG summit of the United Nations, tackle climate change, which has resulted in persistent flooding in countries such as Pakistan, and act on the Kunming-Montreal Global Biodiversity Framework, which includes inter alia, persevering the integrity, connectivity, and resilience of global ecosystems and increasing the area of natural ecosystems by 2050. Additionally, in order to contribute constructively to protecting the international environment, the Bali Summit consensus of preventing illegal cross-border waste should also be implemented.
Finally, expanding the role of multilateralism remains key. Voices from across the world must be heard equitably, and continental unions such as the African Union joining the G20, for example, will ensure better coordination in managing macroeconomic issues in the world's most impoverished regions. A collective voice in the absence of bloc confrontation will provide tangible benefits for the world economy. China's four-point proposal provides an ideal framework in this regard.
Hamzah Rifaat Hussain is an assistant research associate at the Islamabad Policy Research Institute.
Opinion articles reflect the views of their authors, not necessarily those of China.org.cn.
If you would like to contribute, please contact us at opinion@china.org.cn.