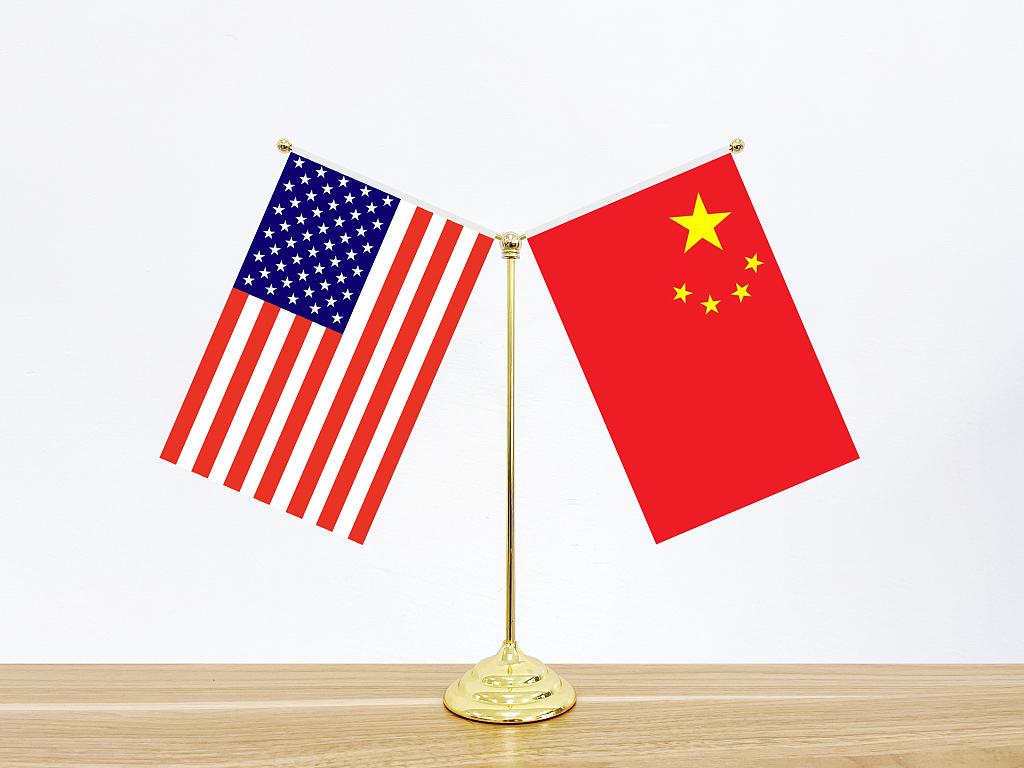 [Photo/VCG]
U.S. Secretary of State Anthony Blinken visited Beijing, China, from June 18 to 19, in the first official trip by a senior U.S. official since 2019. The visit occurred against the backdrop of strained relations between the two countries. Throughout his visit, Blinken advocated for "guardrails" and "open lines of communication" to guide the relationship between the two powers. His counterpart, Qin Gang, called for stability in U.S.-China relations, highlighting the mutual benefits of a productive and constructive relationship, as well as it being the expectation of the international community.

While the visit is unlikely to significantly improve U.S.-China ties, the U.S. must understand that calls for "communication" and a "constructive" relationship will remain hollow unless there are fundamental shifts in American behavior towards China. This includes acknowledging that "communication" or "co-existence" are not compatible with treating China like an enemy or seeking to suppress its fundamental interests in a quest for geopolitical hegemony. The U.S.-China relationship must be founded on pragmatism and compromise rather than ideological fanaticism or a "Cold War mindset."
The U.S. bears true culpability for the deterioration of bilateral relations with China. Since 2017, the U.S. has deemed China's rise unacceptable, initiating a policy of containment, confrontation, and competition. The U.S. has attempted to crush China's high-tech industries via an expanding blacklist, coerced other countries to adopt these measures, instigated paranoia against Chinese companies under the guise of national security, and sought to aggressively militarize China's periphery through an increasing number of military bases, new alliances and provocative exercises. It has also sought to undermine China's core sovereign interests with respect to Taiwan and other regions.
Simultaneously, amid a domestic political climate of mass hysteria, fearmongering and instability, it is disingenuous for the U.S. to call for "communication" and "guardrails" while demonstrating little goodwill towards China in its goals, aspirations and rhetoric. In other words, the U.S. wants to have its cake and eat it too, choosing areas of cooperation that benefit itself, while pursuing hostility across a myriad of other fronts. However, this approach does not serve national or global interests. The U.S. pursuit of decoupling, its dismantling of global supply chains, and its propagation of geopolitical conflict are disruptive and detrimental factors to global stability, prosperity, and well-being.
The U.S. has received pushback from allies over its aggressive approach, and is now attempting to engage China, ostensibly to reassure Beijing that its intentions are not as destructive as they may seem. However, for these discussions to be truly productive, actions must follow words. The U.S. must relent in its hostility towards China and focus on fostering a bilateral relationship characterized by more cooperation and less confrontation. The current trajectory of U.S. foreign policy risks tearing up global economic integration, governance and peace, potentially leading to a scenario of ideological and even military conflict unseen since the end of World War II.
The U.S. must learn to maturely accept and work with a rising China rather than attempting to viciously suppress it and undo decades of progress in the Asia-Pacific region. World affairs today are much more intricate than a simple contest of ideology or a game of hegemony. Still, the U.S. seems fundamentally unable to see it any other way, leading to a loss for all. China harbors hopes for an improved relationship, but will the U.S. try to understand China more objectively? And will it pursue a more inclusive and multilateral approach to its own interests? Only time will tell, but one can only hope such a meeting can ensure a small but significant course correction.
Tom Fowdy is a British political and international relations analyst and a graduate of Durham and Oxford universities. For more information please visit:
http://www.china.org.cn/opinion/TomFowdy.htm
Opinion articles reflect the views of their authors, not necessarily those of China.org.cn.