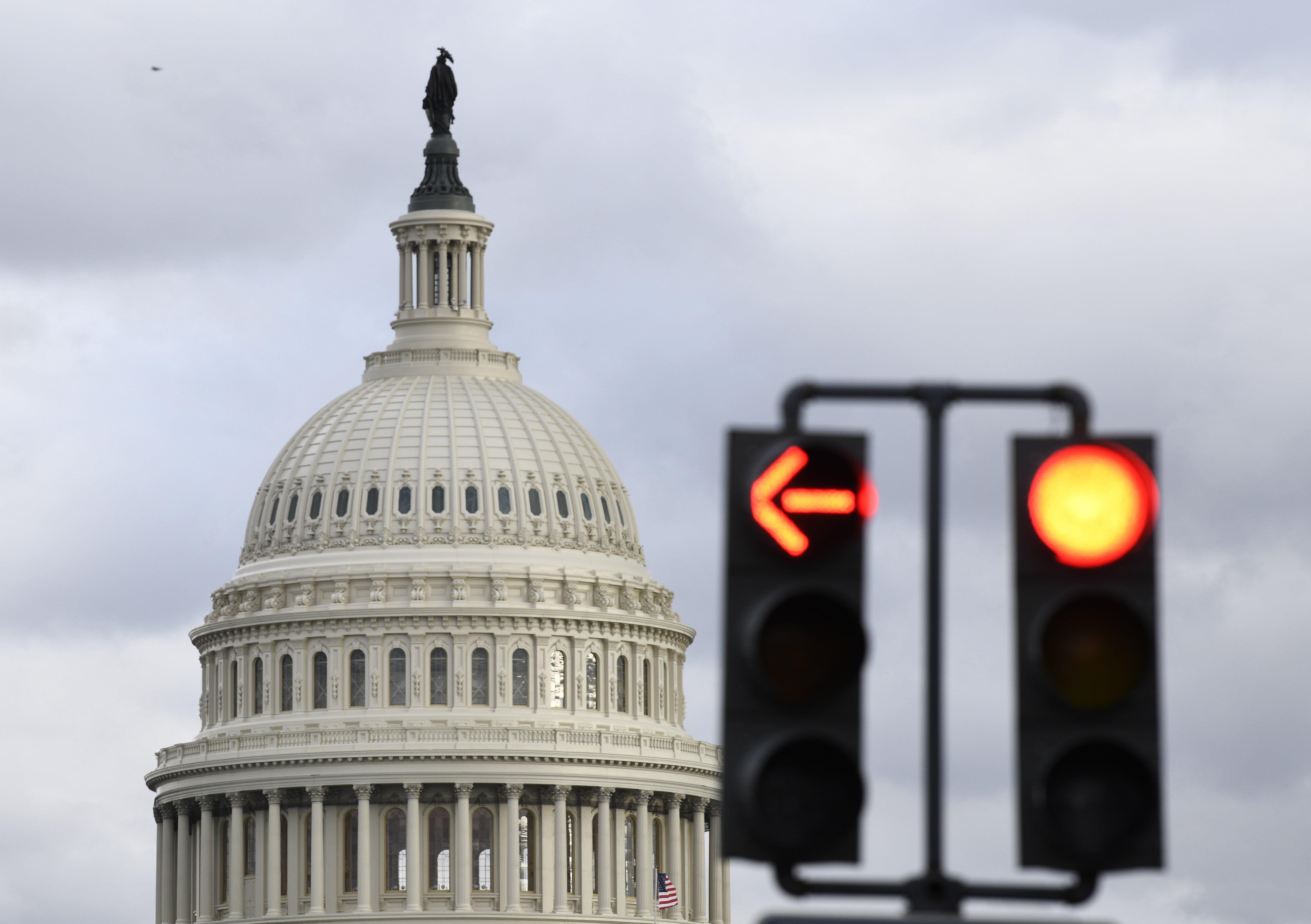 The U.S. Capitol building in Washington, D.C. [Photo/Xinhua]
The United States is pressing on in its technology war against China. Recently, the Biden administration revealed new restrictions on American foreign investment in some of China's critical technology sectors, including semiconductors, quantum computing and artificial intelligence. The restrictions should come as no surprise given they have been publicly discussed for months, and are part of a strategy to attempt to crush China's technological rise by all means possible, Washington having already imposed sweeping embargoes against the country's chip industry and coerced other nations to follow suit.

The strategic logic of the United States is that it can maintain its hegemony through asserting technological, and by extension, military dominance over China by attempting to crush its high-tech industries. This strategy, described as a "small yard, high fence" is noticeably less aggressive than the discourse of so-called decoupling, and referred to these days as "de-risking" although it is nevertheless premised on a logic of containment and the idea that the U.S. can halt China's rise. However, the belief that the U.S. can do this, and subsequently benefit from it, is ill calculated in several areas, and there is no guarantee it will work.
First of all, the U.S. fails to take into account that China is the largest semiconductor market in the world and therefore a critical source of revenue and prosperity for its own high-tech industry. The Biden administration appears determined to forcibly reassert the global semiconductor supply chain on its own territory, ripping up decades of conventional market wisdom tailored for convenience, efficiency and profit. In doing so, it seeks to isolate China and cut off its access to high-end technology, while assuming that Beijing will be unable to cultivate its own capabilities in the process.
However, this attempt is an astonishing act of self-harm. First, China is exerting all resources toward a path of self-sufficiency, and there is no reason to assume they cannot figure out the know-how themselves in the long run. As such, the U.S. is forcibly cutting its own companies out of the world's most lucrative semiconductor market, with China accounting for over one-third of global semiconductor imports standing at $180 billion. One way or another, local companies will evolve and adapt to meet this demand, which therefore only supercharges China's semiconductor industry. The onus on self-innovation, adaptation and improvisation is high, and market forces allow it to be so.
Through its actions, the U.S. is fundamentally damaging not only the global market, but its own competitiveness. It is simply not possible for U.S. government subsidies tailored at unnaturally forcing the semiconductor industry to produce at home, to account for the same level of revenue, not least considering the reality that production costs in the U.S. are significantly higher. Already, these geopolitical vanity projects are running into difficulty. For example, it was recently announced that the new TSMC plant in Arizona, a fabrication facility built purely out of political rather than business incentive, will delay production until 2025 because it cannot source the talent needed for it to operate. The U.S. is trying to relocate a supply chain, an interconnected web of businesses, available talent and resources, into somewhere nearby where these factors do not exist.
In any case, these plants will also be unable to replicate the demand of the Chinese market. Whom will these much more expensively produced chips be sold to? The U.S. is surely banking on Asian countries such as India and Vietnam to purchase them in order to manufacture goods instead, but this makes little sense given that it will be cheaper and more affordable to source them locally and regionally, from countries of course such as China. Again, this shows a total lack of understanding as to how supply chains work, and the entire rebuilding of these chains in America is logistically, financially and economically absurd.
This creates the scenario whereby the U.S. may fail in its pursuit to halt China's technological rise, while having additionally excluded itself from the lucrative Chinese technology market in both export and financial terms. Washington is taking a huge gamble with its current approach, one which premises significant risks on the assumption of uncertain outcomes. If your aim is to build a high fence around your home, it's best to make sure you don't accidentally box yourself in and become trapped.
Tom Fowdy is a British political and international relations analyst and a graduate of Durham and Oxford universities. For more information please visit:
http://www.china.org.cn/opinion/TomFowdy.htm
Opinion articles reflect the views of their authors, not necessarily those of China.org.cn.