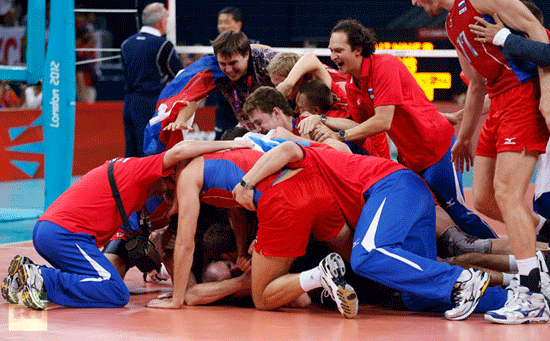 Russia players celebrate after beating Brazil in men's volleyball final.
The Russian men's volleyball team won their first ever Olympic gold medal by coming from behind to beat Brazil in a five-set thriller on Sunday.
The Russians triumphed in the final with a score of 19-25, 20-25, 29-27, 25-22, 15-9. Brazil, the top-ranked team, had to settle for the silver.
Brazil stood on top of the podium in 1992 and 2004. They lost to America to in the final of Beijing Games in 2008.
Italy won the bronze medal earlier in the day with a four-set victory over Bulgaria.