Transportation is closely related to people's daily life. Taxis are the choice of many people, often because of convenience. However, you might not have any idea of how long you have to wait for a taxi in some Chinese cities, especially during the peak traffic hours.
China's Big Data Intelligent Transportation Report 2015 revealed the ranking of the Chinese cities where it's most difficult to get a taxi.
Based on the data provided by Didi, the largest one-stop consumer transportation platform in the world, it is most difficult to get a taxi in the southwestern city of Chongqing, followed by Xiamen of Fujian Province and Shanghai.
Beijing unexpectedly ranks 10th on the list, thanks to the popularity of intelligent transportation. Beijing's penetration rate of intelligent transportation (number of people who use intelligent transportation per the number of permanent residents) is in second place with Hangzhou in Zhejiang Province taking the top spot.
Covering the major cities across the country, it is China's first comprehensive report for urban transportation patterns.
The report was jointly published by Didi, Watching, an intelligent media platform, and China Business News Data, a business data publication platform.
Here's the list of the top 10 Chinese cities where it's difficult to get a taxi.
 Beijing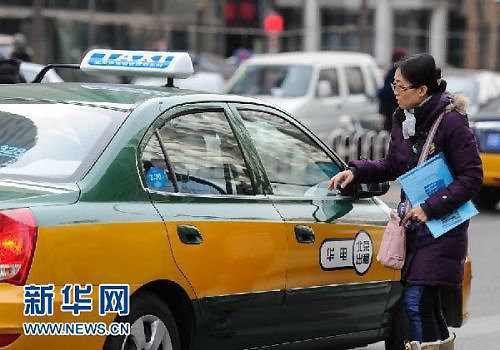 Beijing [Xinhua]