Wechat, one of the largest standalone messaging apps when measured by monthly active users, crowned the Top 500 Apps List in 2016 with a high score on active permeability per week and per capita total use time per week, according to the latest ranking released by Libra, a global Android Market Analysis Platform and 36kr .
Live telecast and short videos were extremely popular at the beginning of 2016 and became a new form of social media. More than 200 live webcast platforms appeared during peak times. However, following abundant scandals, the majority had faded out by the end of 2016. But they will keep developing in 2017 and will co-operate with mixed reality and virtual reality.
Bike sharing apps grew quickly and dramatically in cities.
Other sports apps such as open-air fitness dancing apps performed excellently as well, showing that the fitness app market has more potential in the future.
In 2017, some industries will promote more apps, such as online education and payment knowledge. In addition, as people pay more and more attention to public welfare, related apps may appear and have great influence on the future.
Let's take a look at the top 10 apps in China in 2016:

   Headline Today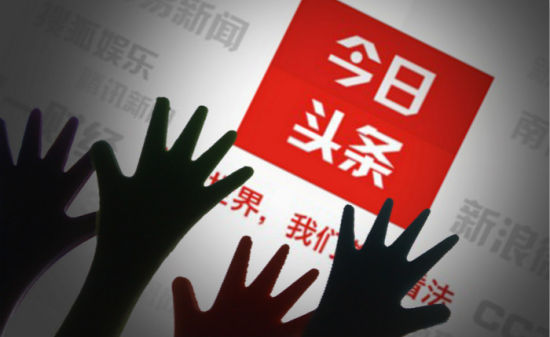 Headline Today
Active permeability per week: 13.789%
Per capita use time per week: 49.4