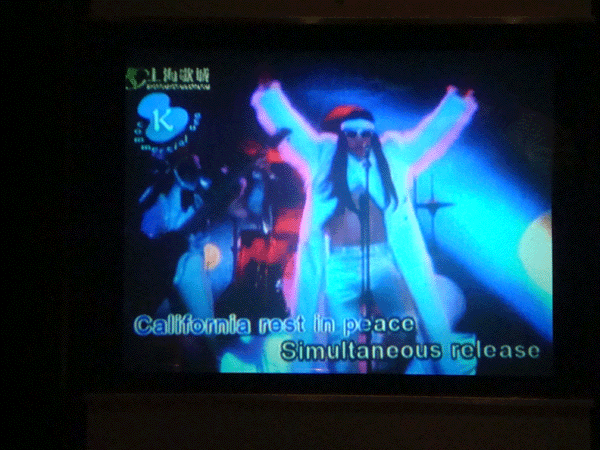 Almost any song can be found [China.org.cn]

◇ Why is Singing Karaoke number 4 on the list?
Ok, this may not be a strictly top Beijing thing to see, but it is a top thing to do in China. The nice part about this experience is that it isn't like a tourist attraction or a great monument, always the same each time you go. Singing karaoke is more like a new experience each and every time with your friends, it is an opportunity to share new laughs, fun, and maybe even a little embarrassment.
◇ How it's done:
Karaoke in China is not like karaoke anywhere else in the world, or at least anything I have ever seen before. Karaoke in China is held in private rooms that are regarded as "soundproof", but it is not a stretch to hear the faded sounds of various rooms as you walk down the hallway. This can sound intimidating at first to those who are about to pop their first time karaoke experience, but it is nothing to worry about.
Inside the room there is a series of couches and chairs for everyone, it feels more like a cozy living room than traumatic performance torture area. The karaoke will begin to give way and it turns out this is a very comfortable way to break the ice with friends or coworkers. Before you know it, this cultural event that you were dreading turns into a wonderful and fun time.
Often Karaoke Bars in China come with food and the karaoke parties can last well into the night.
The important thing to remember is that this experience is all about the people you go with. Over the course of one night, a couple of beers, and a heavily used microphone, friendships are forged that run deep, even if it turns out no one is destined to be a superstar!
So keep your head held high and your vocal chords in check, because this is a truly Chinese experience that no one should miss out on.
(China.org.cn August 24, 2009)