China Puppet Theater
0 Comment(s)Print E-mail City Weekend, May 19, 2008
Adjust font size:
China Puppet Theater 中国木偶剧院
Chaoyang District 1A Anhua Xili, Beisanhuan Lu, Chaoyang District
朝阳区北三环路安华西里甲1号
Open 9am-8pm
64254798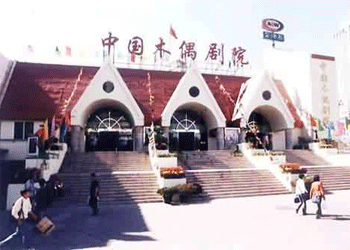 China's national puppet theatre has three separate themed halls. Children are welcome and there is a play area to keep them amused before or after shows. The theatre features both Eastern and Western classics.