With its striking modern architecture and impressive variety of exhibits, the Capital Museum has staked its claim as the best museum in Beijing.
Beijing's Underground City (Closed)
For more than 20 years, Beijing's Underground City, a bomb shelter just beneath the ancient capital's downtown area, has been virtually forgotten by local citizens.
Because of its proximity to the Forbiddent City, this area was historically home to court officials and the city's elite. Some of their residence still stand.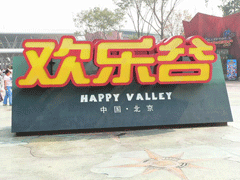 The Happy Valley Amusement Park
Beijing's best amusement park offers 40 rides, an IMAX theater, more than 100 games and seven cinemas.
Wangfujing Catholic Church (Eastern Church)
Wangfujing Catholic Church, known as the Eastern Church, is located on famous Wangfujing Avenue in Beijing. It was first established in 1655.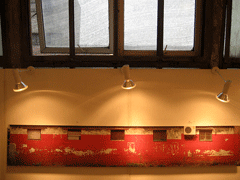 798 Photo Gallery is the first art gallery dedicated to photography in China. Its unique design is based on the original structure of the Bauhaus styled factory .
Beijing Int'l Airport Terminal 3
The iconic terminal building is intended to be one of the most modern and passenger friendly super-hub facilities in the world.
Xiangshan (Fragrant Hills) Park
Due to Xiangshan Park's high elevation and dense cover of trees, spring arrives late in the area and summer days are always pleasantly cool.
Crowned as the highest mountain in outskirts of Beijing, the top of the mountain is covered with snow all year round.
The Great Wall has become China's number one attraction for visitors from abroad.
China International Travel Service provide economical group travel packages, luxury private travel packages as well as hotel reservation in China.