UME International Cineplex
0 Comment(s)Print E-mail City Weekend, May 20, 2008
Adjust font size:
UME International Cineplex 华星影院
44 Kexueyuan Nanlu, Shuangyushu
Haidian District
海淀区双榆树科学院南路44号
Tel: 010-82115566
Open 9am-11pm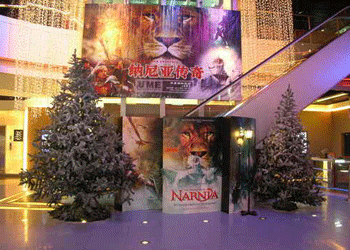 Slightly outdated in the sense that there isn't a proper place for mall-rats to hang out in, but UME still has the city's only 430 sq. meter IMAX screen. For the bigger picture, it's still a must-see.