Beijing Zoo
0 Comment(s)Print E-mail China.org.cn, May 20, 2008
Adjust font size:
Beijing Zoo was known for a short time after the founding of the People's Republic as the Western Suburbs Park (Xijiao Gongyuan). The grounds combine cultivated flower gardens with stretches of natural scenery, including dense groves of trees, stretches of grassland, a small stream, lotus pools and small hills dotted with pavilions and halls.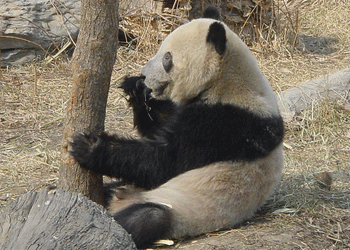 Beijing Zoo
Beijing Zoo mainly exhibits wild and rare animals of China. The Giant Pandas are one of the most popular exhibits, but other popular animals including the Sichuan golden snub-nosed monkey, Manchurian tigers, white-lipped deer, yaks from Tibet, enormous sea turtles, polar bears from the North Pole, kangaroo from Australia, and zebra from Africa.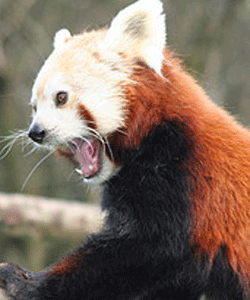 Beijing Zoo 
The zoo is also a center of zoological research that collects and breeds rare animals from various continents.
Travel tips:
Address: 137, Xiwai Dajie, Xicheng District;
Entry Ticket: 15 yuan (Excluding 5 for panda site);
Opening Hours: 7:30- 18:00 (Apr. 1 to Oct. 31)
7:30- 17:00 (Nov. 1 to Mar.31)
Transportation: Bus No. 27, 319, 347, 360, 362, 601, 632, 634, 714, 716, 732, 808 and 814;
Tel: 010-68390274; 68315131.