The Happy Valley Amusement Park
0 Comment(s)Print E-mail China.org.cn, May 20, 2008
Adjust font size:
Beijing's best amusement park sprawls out across a square kilometer of land outside the East Fourth Ring Road and offers 40 rides, an IMAX theater, more than 100 games and seven cinemas. The park is divided into a number of themed areas inspired by such civilizations as Mayan Central America, Minoan Greece and Shangri-la – the little kiddies play in Ant Kingdom. The roller coasters are world class, the park is well maintained, and the lines for rides are fairly reasonable.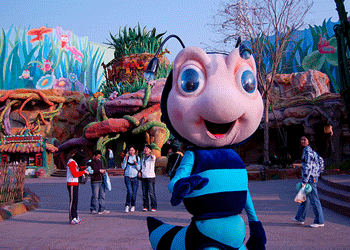 The Happy Valley Amusement Park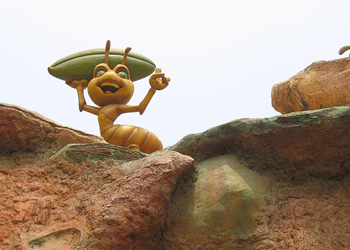 The Happy Valley Amusement Park 
Travel tips:
Address: Wuji Beilu, Dongsihuan Lu, Chaoyang District;
Entry Ticket: 100 yuan-199 yuan/ per couple; 50 yuan (Kids 1.2-1.4m);
Opening Hours: 10:00-17:00;
Transportation: Take Bus No. 31, 41, 713 or 822;
Tel: 010-67389898; 62050088.
Website: www.happyvally.com.cn