Trek Cyclocross Series
0 Comment(s)Print E-mail CW, May 21, 2008
Adjust font size:
Trek Cyclocross Series
Shunyi
13601311343
Kai_Cui@trekbikes.com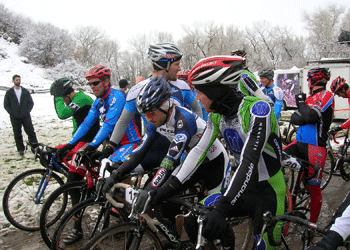 The sport of cyclocross is nearly as old as the bicycle itself. It's part mountain biking, part road riding and part running. Most races take place in parks or fields, and generally include some on-road and off-road riding and even a little runnin... while carrying your bike. Bring your cross bike or mountain bike and join the fun on Saturday afternoons at the Green Cow Farm near Shunyi.