The Peloton
0 Comment(s)Print E-mail CW, May 21, 2008
Adjust font size:
The Peloton
13910280053
www.cyclosportschina.com
tom@cyclosportschina.com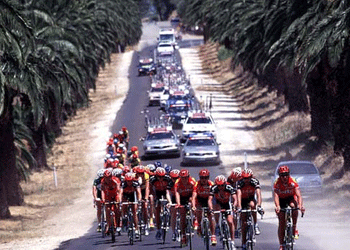 The road bike equivalent of the MOB, the Peloton explores the paved roads of Beijing's mountains. Riders are split into two groups (easy/fast) to ride separate loops of variable distances. You are required to bring your own bike, helmet, repair kit and food, beverages and above all, a sense of adventure.