Cycle China
0 Comment(s)Print E-mail China.org.cn, May 21, 2008
Adjust font size:
Cycle China
12 Jingshan Dongjie, Gulou
Opposite the east gate of Jingshan Park
景山东街12号
景山公园东门对面
64025653
www.cyclechina.com
reserve@cyclechina.com
Open 9am-6pm
Accepts International Credit Cards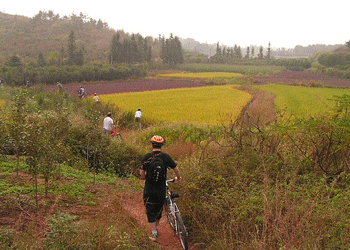 This Beijing tour group provides them organized cycling and hiking tours in and around Beijing as well as longer tours throughout China. Some of their more popular tours take cyclists through the Olympic Green, Tian'anmen Square, and Beijing's traditional hutongs. Call for more information or to schedule a tour.