Beijing Hash House Harriers
0 Comment(s)Print E-mail City Weekend, May 21, 2008
Adjust font size:
Beijing Hash House Harriers
Nuren Jie
64611141
www.hash.cn
BeijingHHH@yahoogroups.com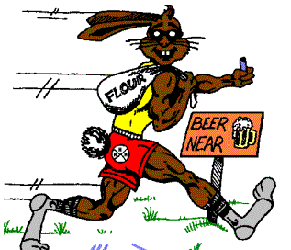 The hashers take to the streets in search of exercise, beer and having as much fun as possible. Runs are usually an hour long or about 8-10km. They usually meet at Tim's Texas Roadhouse every Sunday at 1PM but dates and times can vary. See www.hash.cn for more information.