Extreme Experience
0 Comment(s)Print E-mail CW, May 23, 2008
Adjust font size:
Extreme Experience
B1-12 Pingod Community, 32 Baiziwan Lu, Baiziwan
百子湾路32号Pingod社区B1-12
58760008;58760516
Open 10am-11pm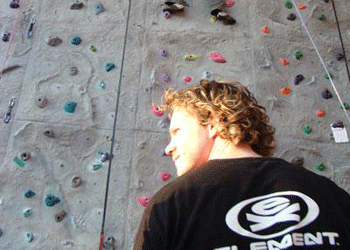 This indoor wall charges 20 yuan before 6pm, and 30yuan after. There is a large shop where climbers can get all the necessary gear. For serious climbers, there is a unlimited entry card: 1 year for 998 yuan , or 2 months for 300 yuan.