Ballroom Dancing
0 Comment(s)Print E-mail CW, May 23, 2008
Adjust font size:
Ballroom Dancing
Sino-Chu Wine Bar, 18 Liangmahe Nanlu, Dongzhimen
Behind the Australian embassy.
85322418;13121025208
groups.yahoo.com/group/beijingballroom
beijingballroom@yahoo.com
Open Saturday 8pm to 12pm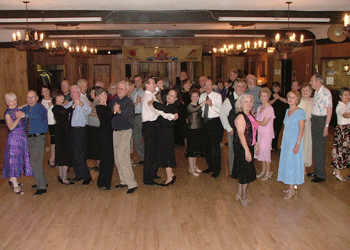 They are Beijing's only western-style ballroom dance club with weekly free dance at the Sino-Chu Wine Bar & Restaurant. Dancers of all skill levels welcome. Private dance instruction also available for individuals and groups.