China Club Football
0 Comment(s)Print E-mail City Weekend, May 23, 2008
Adjust font size:
China Club Football 万国群星足球俱乐部
Unit A10, Jingdu Business Hotel, 26 Jiuxianqiao Lu, Lido
酒仙桥路26号晶都国际酒店A10室
51306893;51306894;51306895;51306896
www.clubfootball.com.cn
webmaster@wanguoqunxing.com
Open Mon-Fri 9am-6pm (Office)
Coaching and Leagues run everyday.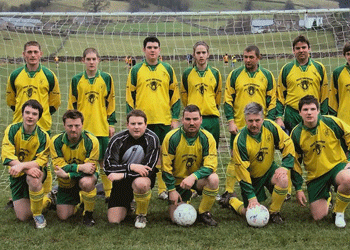 ClubFootball offers year-round men's and women's 5-a-side league play for corporate and amateur teams both midweek and weekend. They also offer year-round Junior Coaching Academies for both boys and girls aged 4-18, taught by experienced FA qualified coaches. See www.clubfootball.com.cn for more information.