Caribbean Lagoon Waterpark
0 Comment(s)Print E-mail City Weekend, May 23, 2008
Adjust font size:
Caribbean Lagoon Waterpark 加勒比海浪水上乐园
118 Quanshuitou, Yanxi Town,
Huairou
雁栖镇泉水头118号
8528-8966/8077
www.caribbeanlagoon.com.cn
nibaoer@126.com
Open 10am-4pm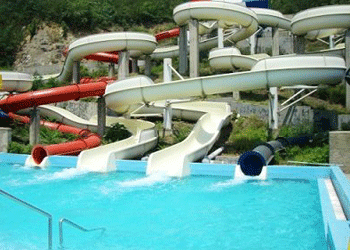 More than a Waterpark! Caribbean Lagoon Waterpark which occupies 100,000 square meters is one of the largest water theme parks in China. It's located by the beautiful Yanqi Lake at Huairou.The park was designed by Whitewater West industries Ltd., which has designed over 100 theme parks including Disney Water Adventures in USA. The theme of the park is Caribbean with the buildings, the decoration and landscaping showing the bright colors of the tropical environment. All the park equipment is the latest technology available from USA, Canada and Europe.