Beijing has invested 3.2 billion yuan (about US$457.6 million) in the water source areas of the South-to-North Water Diversion Project since 2014, the city announced at a recent press conference for the fifth anniversary of the project.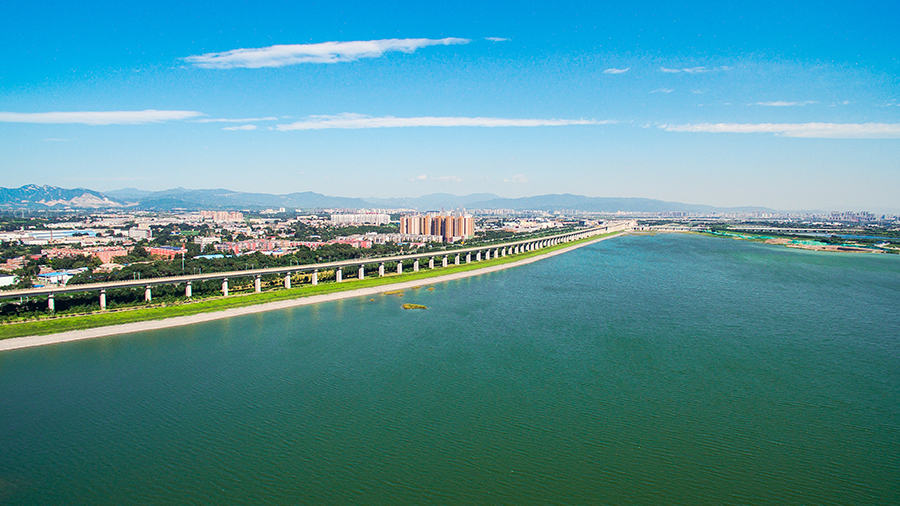 The photo shows the Daning Surge Tank, the first stop in Beijing that diverts water from the central route of the South-to-North Water Diversion Project. [Photo/China.org.cn]
The funds have amounted to more than 900 projects, contributing to the economic and social development of the areas.
The 16 districts of the Chinese capital has partnered with 16 cities and counties in Henan and Hubei provinces to offer financial and technological assistance.
A number of Beijing enterprises have made investments in the areas to facilitate their economic and social development. Among them, Shiyan of Hubei province has signed more than 100 projects with investment of nearly 30 billion yuan.
Located on the central route of the South-to-North Water Diversion Project, Nanyang of Henan province is the Danjiangkou Reservoir's main submerged zone as well as a re-housing area of displaced residents. To better protect water quality, Nanyang has constructed a waste-to-energy plant, 26 sewage treatment plants, and 29 landfills with assistances from Beijing's specialized enterprises. It is now committed to a green path of development.
Known as the "Well of North China," Shiyan of Hubei province is located in the core area of the central route. Of the 16 main tributaries converging on the Danjiangkou Reservoir, 12 passes through Shiyan. To combat poverty in Shiyan, Beijing has invested 1.35 billion yuan and carried out 442 projects. By helping to develop specialized industries such as tea and edible fungus in more than 20 impoverished villages, Beijing's assistance has benefited more than 20,000 poverty-stricken people.