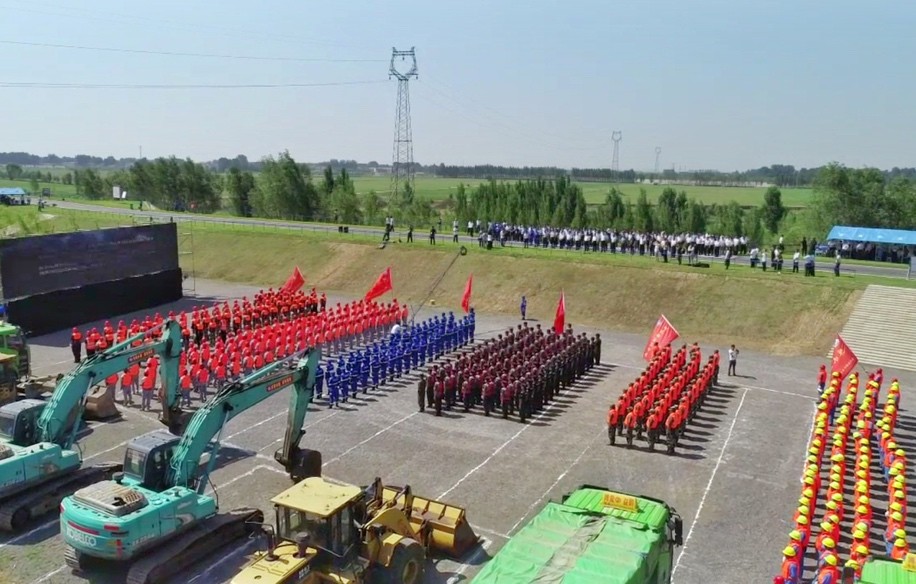 Photo shows the gathering of emergency rescue teams. [Photo provided to China.org.cn]
On July 1, the Henan Provincial Headquarter for Flood Control and Drought Relief, along with the Construction Administration Bureau of the Central Route of the South-to-North Water Diversion Project, held an emergency response drill at the exit of the Qinhe inverted siphon project in Boai county, Jiaozuo city. The drill was used to test capabilities of flood control, emergency rescue, and prevention of mountain flood.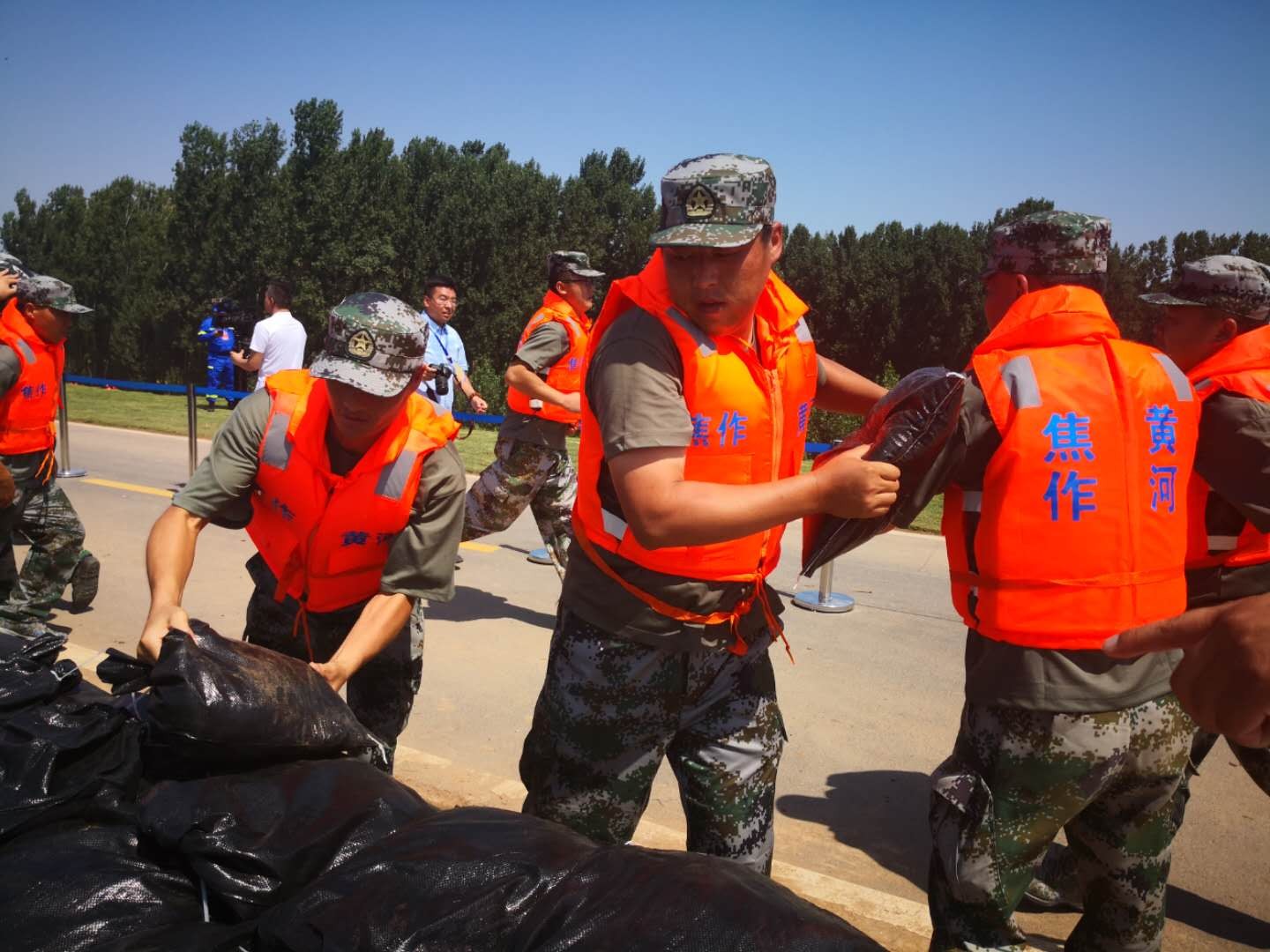 Rescuers are filling floodwalls. [Photo provided to China.org.cn]
The Qinhe inverted siphon project is a canal crossing building in the main canal of the central route project which crosses the Qinhe River. During the flood season when the water is above the flood level, the project's Baimagou section would have risks of flood, which would damage the Qinhe inverted siphon exit. During the drill, a sudden rainstorm was simulated in the upper reaches of the Qinhe River, with continuous flood in the Baimagou section on the left bank of the Qinhe River. Meanwhile, the spur dikes and river levees were also put to the test with simulated piping erosion and sliding in the embankments. In the drill, the water level of the Qinhe River continued to rise, and flood threatened the safety of villages in its left bank.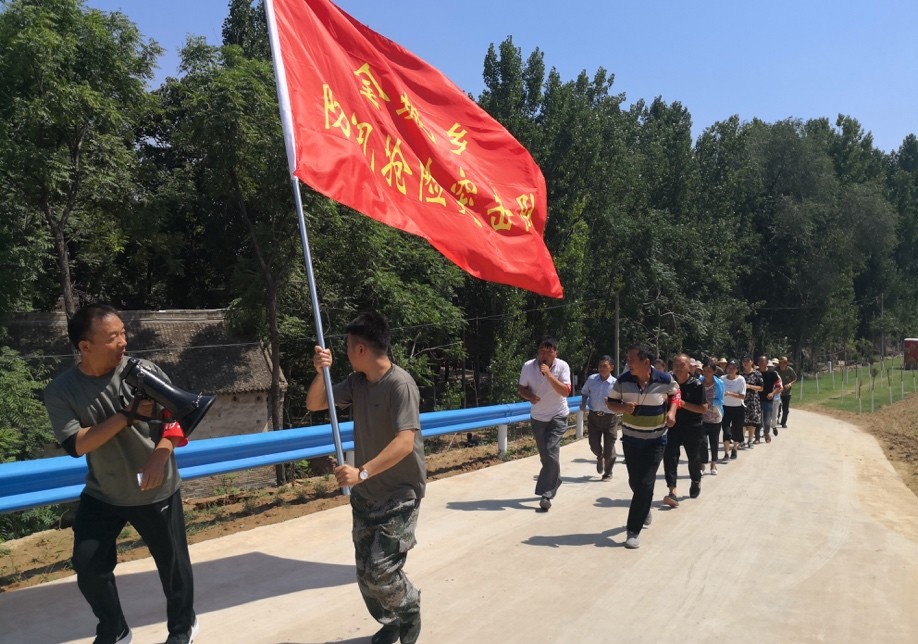 Photo shows the transfer of stranded people. [Photo provided to China.org.cn]
The drill was divided into five phases: information reporting, emergency response, advance disposal, emergency rescue, and ending of emergency disposal. It also included five sub-categories: emergency rescue of section projects, emergency rescue of piping erosion, heightening and protection of embankment, rescue of embankment sliding, and rescue and transfer of stranded people.