In the eyes of 10-year-old Zhao Ziqin, his father's job is to transfer the water from the Yangtze River to the north.
On the International Children's Day this year, instead of going out to play like other children, the boy was taken by his father, Zhao Pei, to take part in a bonding activity between parents and children. Although the shy boy kept looking on as others took delight in the activity, it was a lovely and rare moment for him to be with his father who is always busy with work.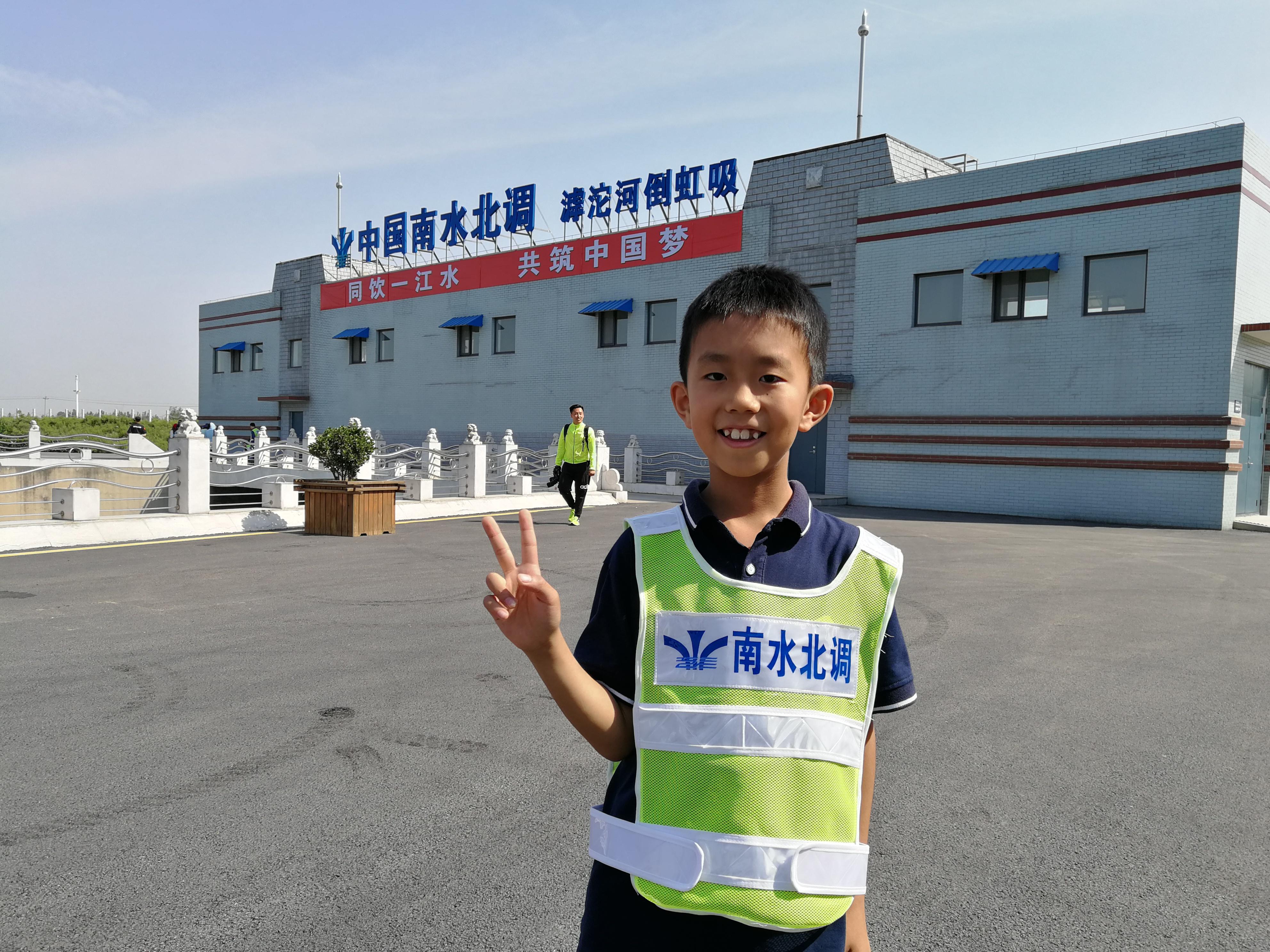 Zhao Ziqin poses for a photo in front of the Hutuo River Crossing Project, part of the central route of the South-to-North Water Diversion Project.
His parents tied the knot because of the water project. Both of them work for the Shijiazhuang Administrative Bureau of Hebei Office of the central route of the South-to-North Water Diversion Project.
Zhao Pei has always tried his best to devote his spare time to his son and family, to fulfill the role of a father and a husband.
His routine work includes inspecting the canal to ensure the safe operation of the project, which means he has to walk four to five kilometers every day.
After work, he picks up his son from the school and then helps him with homework and prepares dinner.
"I can have a break after 9 p.m. Every day is like a battle," he said. "But I try my best to keep my kid company, as long as I am off work. I take care of parenting by myself."
He said he felt bad for her wife, because she has made many sacrifices for the family.
When their son was born in September 2008, Zhao received an admission letter from Norwegian University of Science and Technology for further study in the major of water resources and hydraulic engineering.
Hoping to expand his knowledge and expertise in this area, he valued this opportunity very much.
Stuck in the conundrum between caring for the newborn baby and studying overseas, he decided to jump at the hard-won opportunity after his wife reassured him that she would take good care of their son.
"She is a firm, earnest and hard-working woman," he said.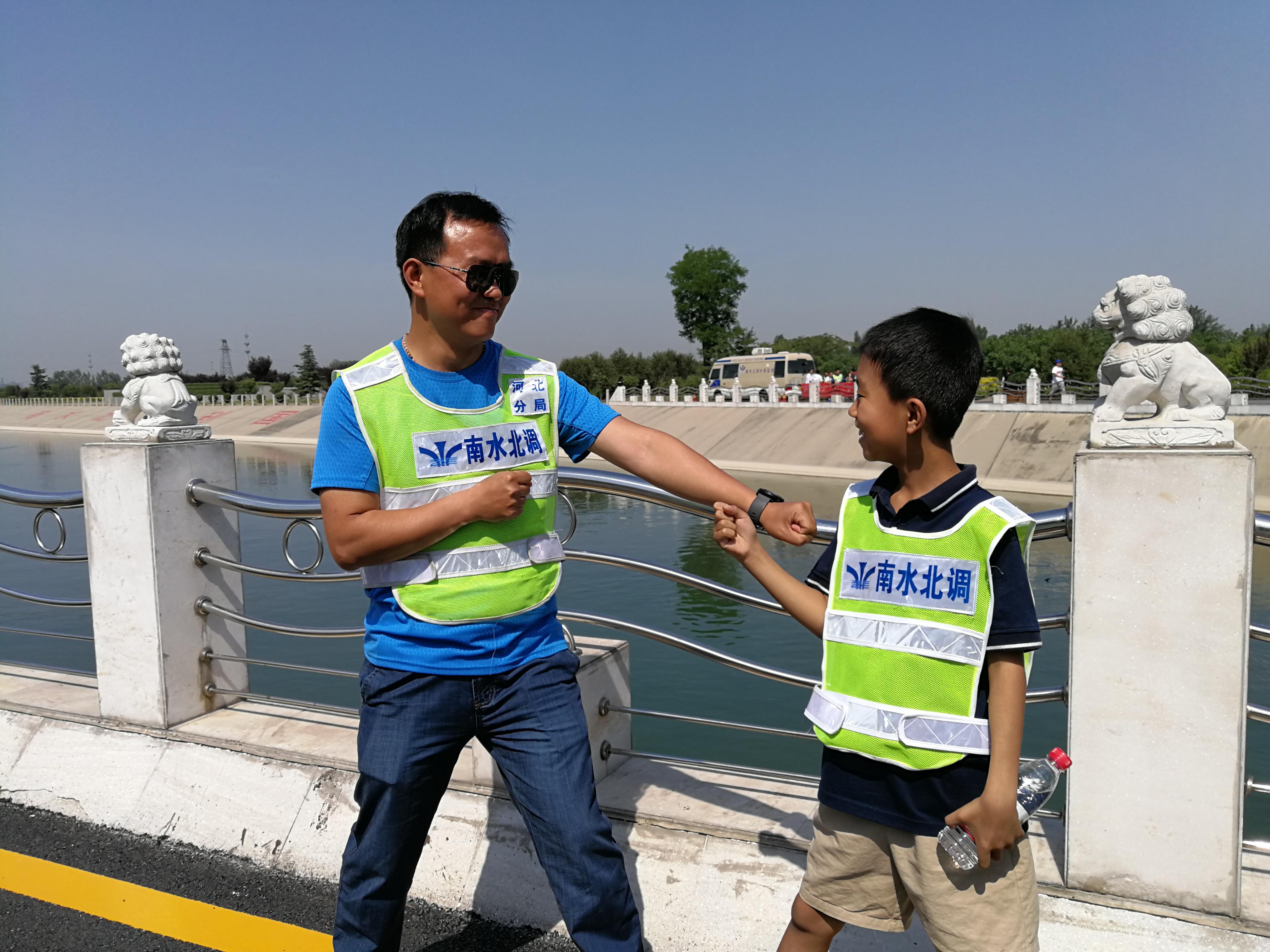 Zhao Pei is playing with his 10-year-old son Zhao Ziqin.
While he studied abroad, Zhao kept in touch with his family through video calls using Tencent Video.
"Through video, I can see my kid and keep him close to me," he said.
Zhao could return to home only once in the summer break during his study. On his first visit back home, his son was already 11 months old. Much to his surprise, the baby was close to him. All through that stay, he was always with his son. To his delight, the baby could walk by himself at that time.
"My favorite thing is playing with my father at home, and chasing after him in the park," his son said.
The family was awarded the title of the "Model Family of the Central Route of the South-to-North Water Diversion Project" in 2014.