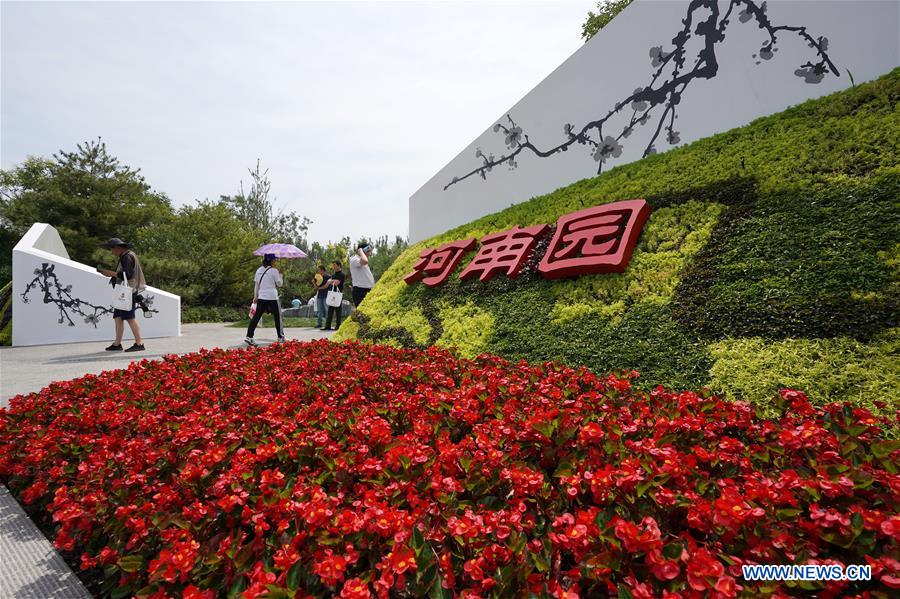 Visitors view Henan Garden during the Beijing International Horticultural Exhibition in Yanqing District, Beijing, capital of China, June 23, 2019. [Photo/Xinhua]
Located at the central part of China, Henan lies in the mid-lower reach of the Yellow River, the country's second longest river. Besides its abundant historical and cultural resources as well as natural landscapes, Henan, as a main agricultural province, is also regarded as a major producing area of agricultural products in China.
Taking the ideas of "lucid waters and lush mountains are invaluable assets", Henan in recent years adheres to the concept of green development and makes efforts to improve ecological environment.
From June 23 to 25, the Beijing International Horticultural Exhibition ushers in "Henan Day" event, which presents the diversified cultures and ecological development in Henan to tourists.