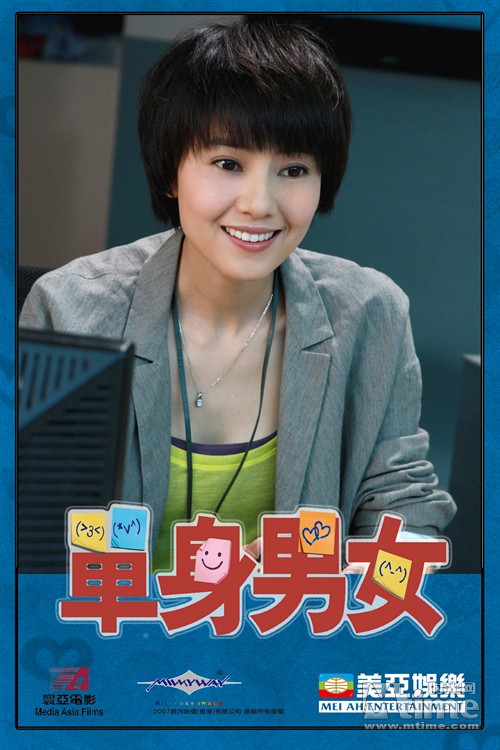 [Photo: mtime.com]
The third installment of director Johnnie To's "men-women" romance-themed trilogy, "Single Men and Women" ("Dan Shen Nan Nv"), is due out this March. The production company released a series of preview posters on Tuesday, January 11.
The collection includes a cartoon poster and three others featuring the three lead actors, Gao Yuanyuan, Louis Koo and Daniel Wu. From the poster we can deduce that the story will be a love triangle between one woman and two men.
Director Johnnie To explained his view of a love story, "In most times, a woman can't get married not because she has no choice but because she has too many choices." And in this case there is competition between two excellent guys. It is said that the only way to win a girl's heart is to treat her with sincerity.
To's long-time work partner Wai Ka-Fai penned the screenplay, and provided many ideas for the creation of a romantic date.