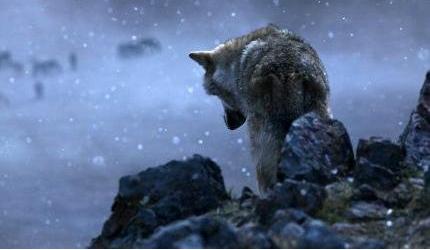 The new still shots of "Wolf Totem" [Photo: qq.com]
The production company behind the film adaptation of "Wolf Totem" released a batch of stills today, the first since shooting began in July, qq.com reports.
Adapted from the popular novel of the same name written by Jiang Rong, the film is helmed by French director Jean Jacques Annaud.
The project has been played close to the chest, and no new information has been leaked since July.
The new stills feature the leads in the film--a group of wolves running wild on the prairie.
According to a previous report, the shooting process will be divided into two parts. At present, the production team is filming the wolf scenes. The second part will focus on the actors.
It has been revealed that the actors have not been nailed down yet.
"Wolf Totem" is scheduled to release in 2014.