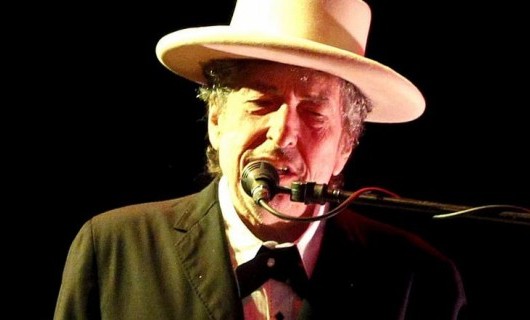 Bob Dylan 
For his latest artistic endeavor, Bob Dylan has swapped his guitar for a blowtorch, welding massive iron gates from scrap metal for a sculpture that went on show in London on Thursday.
The "Mood Swings" exhibition at the Halcyon Gallery in central London marks the US singer-songwriter's transition to a new form of art after publicly displaying his paintings for the past several years.
The imposing metal works, made over three years by welding together items such as wrenches, a meat grinder, a rollerskate and other scrap metal, appears chaotic at first. But the works, priced from 35,000 pounds (US$56,000), were described by the gallery as a statement on a bygone era of manufacturing in Dylan's hometown of Hibbing in Minnesota that is home to the world's largest open-pit iron ore mine.
"I was born and raised in iron ore country — where you could breathe it and smell it every day. And I've always worked with it in one form of another," Dylan, 72, said in a statement.