What will happen if your brain locates a memory that doesn't belong to you?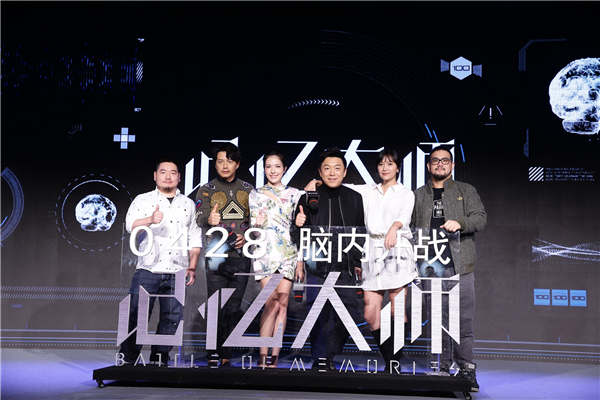 Cast and crew of Battle of Memories [Photo provided to China Daily]
Huang Bo, one of China's most famous actors, may have the answer thanks to his new sci-fi thriller, Battle of Memories.
Set in 2019, the tale fictionalizes a memory-manipulation operation popular across the world. Jiang Feng, a prestigious novelist played by Huang, deletes the memory of his failed marriage but accidentally uploads a bloody memory from a serial killer.
Huang said the acting, featuring a number of mental scenarios, was much more challenging than in his previous roles, during a Beijing press event Wednesday.
Taiwan director Leste Chen, known for the 2014 thriller, The Great Hypnotist, said he got the idea of an inner-brain expedition abouttwo years ago.
"There are many Hollywood films revolving on memory manipulation. But I wanted to make Battle of Memories an unlikely thriller, featuring more Chinese elements," Chen said.
Despite his reluctance to reveal more details, Chen said the film will try to examine the struggle in pursuit of freedom in a human being's inner world.
The star-studded cast also include veteran actresses Xu Jinglei and Yang Zishan and actor Duan Yihong.
The feature-length film is set to open in Chinese mainland theaters on April 28.