Chinese filmmaker Jia Zhangke has teamed up with four established directors from Brazil, Russia, India and South Africa to make a movie.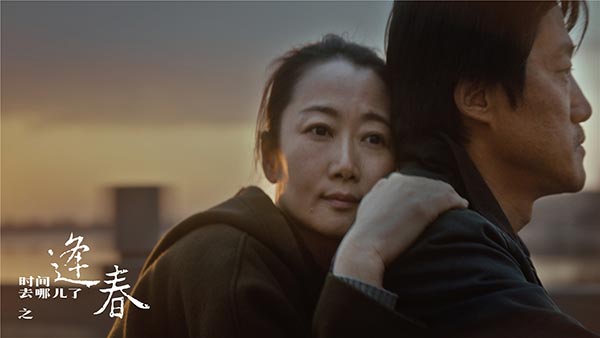 Where Has the Time Gone, consisting of five short stories done by five directors, will open the upcoming 2nd BRICS Film Festival in Chengdu. [Photo provided to China Daily] 
Where Has the Time Gone is a feature-length coproduction that will be the opening film at the upcoming 2nd BRICS Film Festival, to be held in Chengdu, capital of Sichuan province, from June 23 to 27.
The movie consists of five short stories, 18 minutes each, done by the five directors.
Each film, done in the local language, portrays the country's unique culture, says Jia.
Besides Jia, the other directors are Walter Salles from Brazil; Aleksey Fedorchenko from Russia; Madhur Bhandarkar from India and Jahmil X.T.Quebka from South Africa.
The directors are all masters in their own right.
For instance, Salles' Central Station was nominated for the Oscars in the best foreign language category in 1999, and Quebka is seen as one of the best directors in South Africa thanks to A Small Town Called Descent (2010) and Of Good Report (2013).
Jia is internationally known for his socially conscious films, such as Still Life, a Golden Lion winner in Venice in 2006; and Mountains May Depart, nominated in Cannes in 2015.
Most of Jia's early movies are based in his province of Shanxi, which is also the case with his short piece in Where Has the Time Gone.
Called Revive, the tale, starring Zhao Tao, his favorite actress, is about a couple's decision to have a second child.