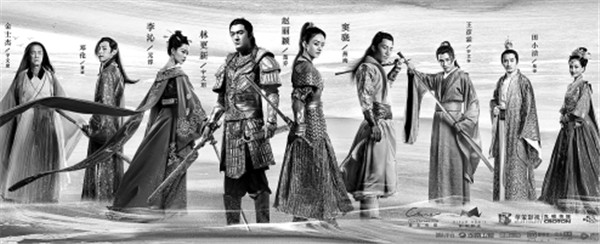 Chinese TV series "Princess Agents," starring Zhao Liying as a legendary female military leader, wins popularity among overseas viewers. [Photo: China Daily]
Chinese TV series "Princess Agents" is setting online-viewership records at home and abroad.
"Princess Agents" has set a record for YouTube views -- at over 230 million -- making it the most-watched Chinese TV drama internationally, as overseas audiences have been showing a growing interest in the genre in recent years.
That's not to mention a record 42 billion-plus clicks on Chinese streaming sites.
It's being reported that around half the clicks abroad have come from the United States.
California has topped the list of states watching the series, having viewed 117 million minutes.
The series has also proven popular in non-English-speaking countries like Russia, Japan and Vietnam.
The show has scored 8.4 points out of 10 on IMDb.
The series, set in the Western Wei Dynasty (535-556), is adapted from a popular online novel.