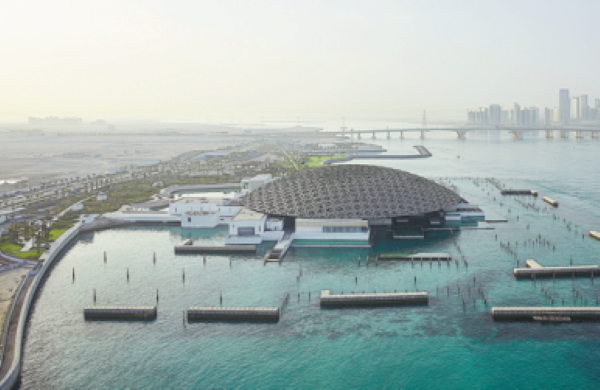 As the museum was unable to provide its usual services to visitors, it turned to displays aimed at online audiences.
It created a new digital strategy, Project Doors Stay Open, which brought the museum and its activities to life online, repackaged content, and created and pooled ideas.
A particular highlight was the Great Fire of London livestreaming series for schoolchildren studying from home, which attracted more than 55,000 views in the launch month. Broadcasters using this content netted 500,000 views and 23,189 interactions, Ament said.
"This was one of our most successful times last year and was an important way for the museum to maintain its engagement with schoolchildren and families in particular," she added.
In the lead-up to Christmas, the museum focused on supporting its online shop and generating donations, prompting a rise of nearly 102 percent in visits to the shop compared with October, and a 271 percent rise in online revenue, Ament said.
"Now, more than ever, museums play a crucial role in society as spaces that are responsive to the world around them," she said, adding that a new Museum for London at West Smithfield will deliver significant economic and social benefits, contributing to the city's post-pandemic recovery.
Ament said that the latest government guidelines indicate that the museum can reopen in mid-May.
"There are many challenges that lie ahead, but with the vaccination program continuing at an impressive rate, we're hoping to welcome visitors from the UK and around the world once again," she said.
Manuel Rabate, director of Louvre Abu Dhabi in the United Arab Emirates, said that in March last year the pandemic forced the museum to close for 100 days, which was "not an easy decision and a time of real sadness".
"Along with our colleagues across the globe, the pandemic has meant a drop in visitor numbers," he said."An average of 70 percent of our visitors were tourists pre-COVID-19, and 30 percent were from the local community. Now, these proportions have been reversed."
Rabate said that when preparations were being made to reopen Louvre Abu Dhabi, "an incredible amount of support" was received from museums in China, which were "ahead of the COVID-19 curve "and able to offer advice on strategy.
"In the galleries, we used modeling to predict and adjust capacity, identify potential bottlenecks, and ensure we were able to regulate traffic to properly maintain social distancing," he said.
The museum also used digital technology to continue providing entertainment and education to local and global visitors of all ages.
"Looking back to the beginning of the pandemic, there was less urgency to digitize our offerings, but when COVID-19 hit, we realized we needed to be quick and agile in adapting to the situation,"Rabate said.
Within weeks of the pandemic emerging, the museum launched 22 virtual programs that attracted more than 2.2 million online users in the past year alone. The programs included WE ARE NOT ALONE by Soundwalk Collective, a futuristic audio-visual experience allowing visitors to appreciate the museum's architecture online.
However, Rabate said nothing can compare with visiting the museum in-person.
In addition to being able to safely welcome back visitors in Abu Dhabi, the museum has new attractions such as Yoga Under the Dome, kayaking tours to view the institution from the water, and a fine-dining experience at Le Fouquet's, the Paris restaurant.
Rabate said he is optimistic about the future, especially as the availability of COVID-19 vaccines means that many visitors may be able to come to Abu Dhabi soon.
"The long-term prospect for museums will certainly be a hybrid model of in-person and digital initiatives," he said.
"While I believe in the importance of looking at physical objects and artworks, virtual programming remains crucial, and to date, it has allowed us to reach a larger and more geographically diverse audience."
Engagement with and comments on virtual initiatives have been "exceptional", he said, adding that the museum opened its first international exhibition, Abstraction and Calligraphy-Towards a Universal Language on Feb 17. The display is scheduled to run until June 12. A virtual experience for this exhibition will also be launched in coming weeks, he said.